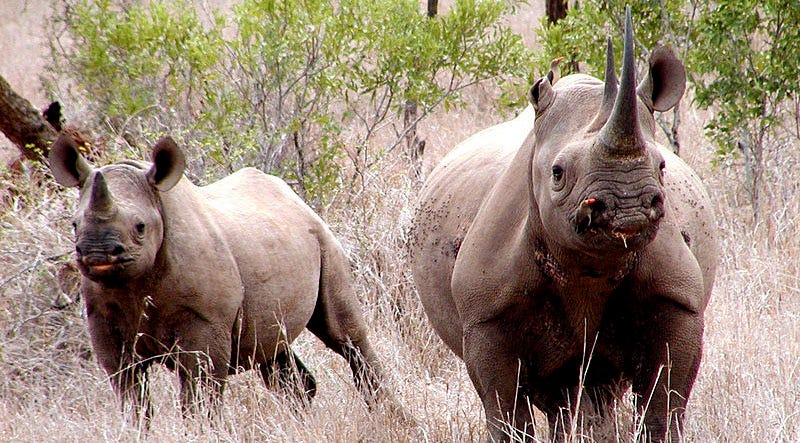 Rhino horn is more precious than gold on the black market, and our insatiable demand for the stuff has driven rhinos to the brink of extinction. Now a Seattle-based startup has a radical plan to save these incredible animals: Using synthetic biology to manufacture rhino horns in the lab.
Jake Wall is a research scientist with Save the Elephants. As part of his work, he followed the travels of one particular male elephant called "Mountain Bull." But that research ended abruptly last month when Mountain Bull was slaughtered by poachers.
The World Wildlife Fund is sending Google-financed drones to African national parks to track down illegal poachers. But computer scientist Thomas Snitch believes he can do a better job—by applying a mathematical model he developed for the military to find insurgents making improvised explosive devices (IEDs) in Iraq.
The Telegraph is reporting that poachers in Zimbabwe have killed more than 300 elephants and countless other safari animals by cyanide poisoning, a number that vastly exceeds initial estimates. And disturbingly, new deaths are still be recorded.
Baleen is part of a unique filtration system that allows enormous whales to live off of relatively tiny creatures. Baleen plates are often shed by a whale or released after their death, and harvested for use in art and consumer goods. As you can imagine, baleen harvesting was widespread before the 20th century, but…