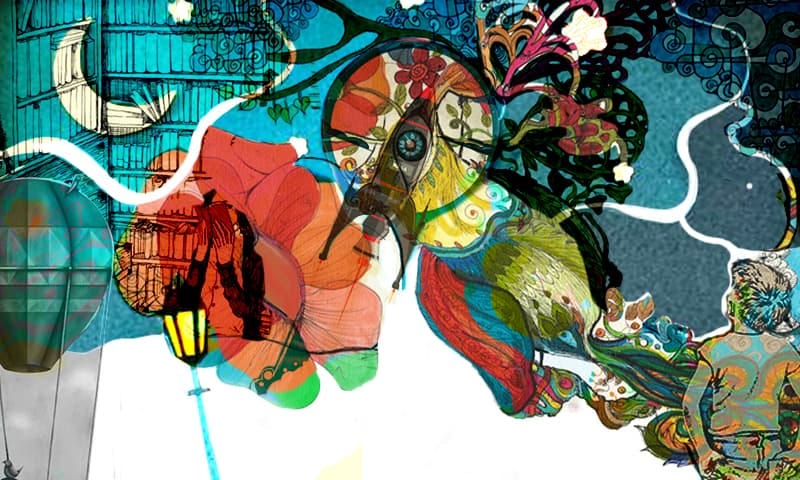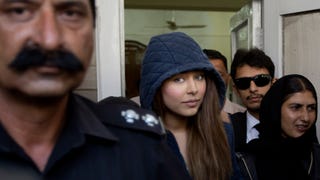 Pakistani fashion model Ayyan Ali (professionally, she goes by her first name only) was once dubbed Calvin Klein's "Beauty of the Year," but is now enduring a different kind of media attention since attempting to leave Islamabad with $500,000, well over the legal limit allowed passengers on flights.
The Council on Foreign Relations maintains a map of global outbreaks of diseases that are easily prevented by inexpensive vaccines. Today, on World Polio Day, the map includes updated data that dramatically illustrates how violence against health-care workers has led to a polio resurgence in Pakistan.
Shortly after Ayatollah Khomeini issued a fatwā against Salman Rushdie for writing The Satanic Verses, Pakistani filmmakers punched out International Guerillas (YouTube link), a deranged exploitation flick starring a faux-Rushdie as a blasphemous crime lord.
My new favorite zombie movie is Hell's Ground, billed as the "first Pakistani splatter flick." Anyone who has watched Urdu vampire and ghoul movies knows that's not true, but let's just say that it's the first such flick that makes references to Blair Witch and Night of the Living Dead as much as it does to local…
The Pakistan Telecommunications Authority (PTA) has blocked the entire nation of Pakistan from looking at video-sharing site YouTube. Apparently the PTA is trying to prevent citizens from watching an anti-Islam viral video called Fitna made by right-wing Dutch politician Geert Wilders (pictured here, looking weirdly…