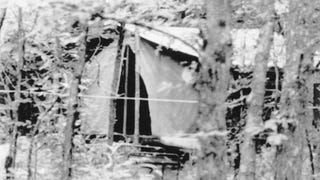 The bare-bones facts would be disturbing enough on their own: in June 1977, three Girl Scouts—ages 8, 9, and 10—sharing the most remote tent at summer camp were found raped and brutally murdered. It's the stuff of nightmares and horror movies. But the story got even worse.
To be clear: the ex-girlfriend of Shaynna Sims' boyfriend was already dead from natural causes. But that didn't stop the Tulsa, Okla. resident from paying the deceased a funeral-home visit, where it's alleged that she slashed the woman's face from hairline to nose, cut her hair, and chopped off a toe and a breast.
Today is the two-year anniversary of the largest tornado ever recorded. The tornado, a multiple-vortex EF-3 (by damage, EF-5 by radar measurements) grew to an astonishing width of 2.6 miles at its widest. The storm killed eight people, including three highly experienced storm chasers caught by the tornado's explosive…
Well, he's been modeling for this statue that's (hopefully) gonna be placed next to a Ten Commandments statue on the lawn in front of Oklahoma's state capitol, courtesy of those noted holiday-cheer-spreaders, the Satanic Temple. Vice has hella (sorry) more under-construction pics of the statue, right this way.