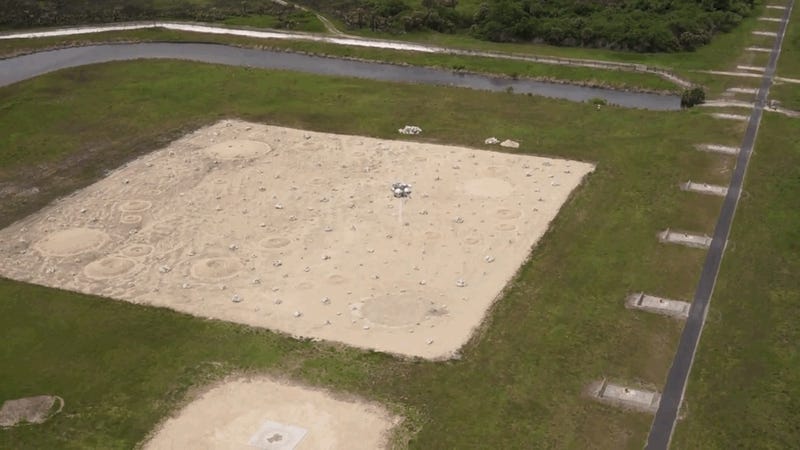 The latest test flight for Project Morpheus, NASA's prototype for a flight-capable planetary explorer, was successful! The autonomous vehicle flew a pre-programmed trajectory and performed a hazard detection search to identify a safe place to land in a bumpy field.
NASA is currently working on a vertical landing system. And as you'll see in this video, it's anything but impressive — especially when considering that it fails in the first part of the video, that it's the 24th test, and the damn thing was tethered. Meanwhile, SpaceX is hopping rockets to a height of 820 feet.
After being dead for twenty-three years, Barry Allen completes his journey back to life in next week's The Flash: Rebirth. With death in comics long ago reduced to a minor inconvenience, who'll be resurrected next?
The 1964 holiday film Santa Claus Conquers The Martians has the distinction of constantly being named one of the worst films ever made. It also contains the acting debut of Pia Zadora, although that may be unrelated to its critical status. Instead this film was all about bringing "freedom" to poor Martian children…