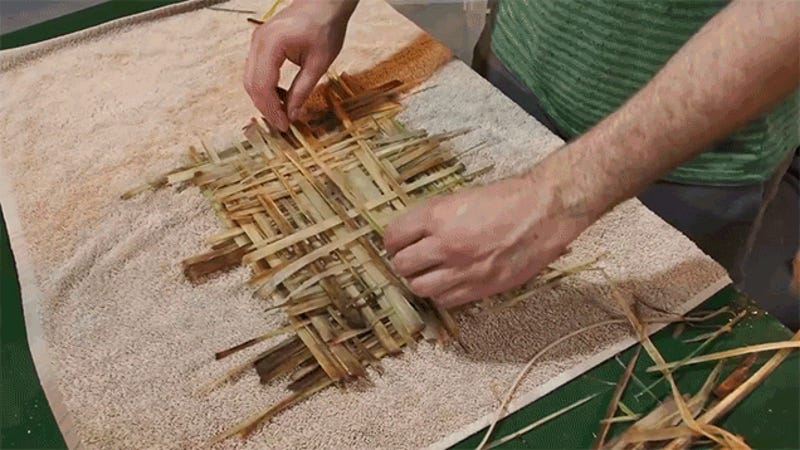 A book is a very simple thing, right? It's just a bunch of paper with some scribbles. But if you wanted to make a book from scratch, it's basically an impossible task. Watch as Andy George from How to Make Everything chops wood, strips papyrus, makes glue from hide, carve out a pencil from a stick, make a brush from…
Your phone died. Again. In these scenarios, who among us has not dreamed the dream of a future where our devices charge instantly and last forever. As capacitors—or even more exciting, ultracapacitors—get better and better at storing energy, they could replace batteries and realize at least one half of that dream.
Functional "cloaking" devices have been around since 2006, but they're far from perfect. All attempts so far have failed to avoid at least some partial light and reflectivity — what has resulted in an unconvincing effect. Part of the problem is finding a way to hide objects in wavelengths longer than the human eye…

Using a new method of observing microscopic changes in a material's behavior, scientists have spotted very cool properties in a water-methanol compound called methanol monohydrate. These crystals get smaller when warmed, but when you apply pressure to them (i.e., poke them), they expand outwards. This material is…
Concrete Cloth makes the perfect addition to your apocalyptic shopping list. The flexible cloth is easily transported, but transforms into a sturdy concrete shelter after it gets wet.
Soon we'll have special gloves and shoes that allow us to climb smooth, vertical surfaces — and even walk across ceilings. A team of researchers at UC Berkeley has created a plastic microfiber that imitates the "stickiness" of gecko feet, which are covered in tiny hairs that attach to smooth surfaces. Already, the…
This image shows the precise arrangement of atoms that form a bridge between two gold crystals. Until yesterday, you would not have been able to see that image — at least, not with such clarity and color. It's the product one of the world's most powerful transmission electron microscopes, installed yesterday at UC…