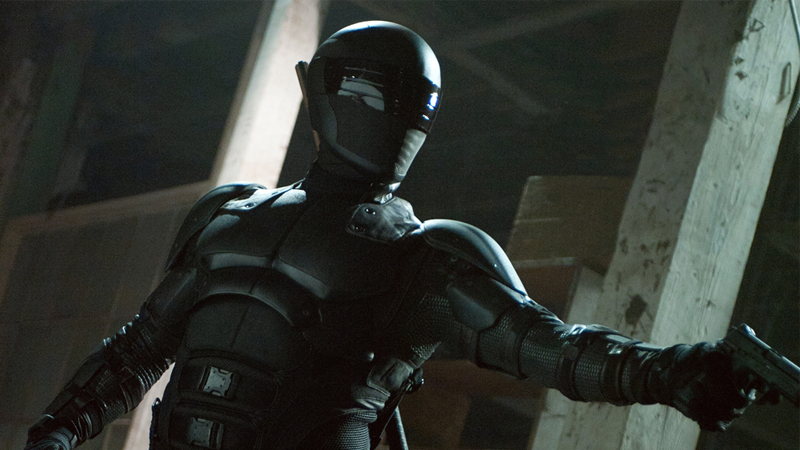 Remember those crazy plans to bring a bunch of Hasbro toy properties like G.I. Joe, Micronauts, and Rom into one hot, trendy cinematic universe? Well, those plans just took a huge step forward with the creation of a writers room that is filled with an absurd amount of talent for a movie franchise based around a bunch…
Please add G.I. Joe to the list of live-action franchises that Hollywood is determined to turn into a cinematic universe, hoping to replicate the success (or at least the ticket sales) of Marvel's movie output. The twist is that the plan is for this G.I. Joe-verse to include several other Hasbro action figure lines,…
Please take a Channing Tatum-sized grain of salt with this news, but a new rumor says the third G.I.Joe movie will bring in the evil twins Xamot and Tomax as the film's antagonists, but that the Joe team will bring Matt Trakker and the Mobile Armored Strike Kommand to fight Cobra in this installment.
Sometimes, you see a movie that opens up a whole universe of possibilities, leaving you wondering where these characters will go next. So much adventure waiting to happen! And then... there are movies that really don't need a sequel, but get one anyway. Here are 10 film sequels that it's really hard to believe…
There was a phrase used in the 1980s for the intangible barrier that prevented women (and minorities) from reaching the upper echelons of corporate America: "the glass ceiling." But while real women were unfortunately battling for the positions of power they deserved, cartoon women were breaking the glass ceiling and…
With Transformers and GI Joe amongst the most successful movies of the summer, it's no surprise that studios are looking for the next big toy thing. But Battleship isn't going to cut it... Not while these playthings are available.
Click to view
We've given it a lot of thought, and come up with the only possible explanation for why was such a big hit: The Bat-Pod. From to , theatergoers have been going wild about tight butts on hot hogs for years, and Batman's sweet ride is just the latest to make those cash registers sing. With that in mind,…