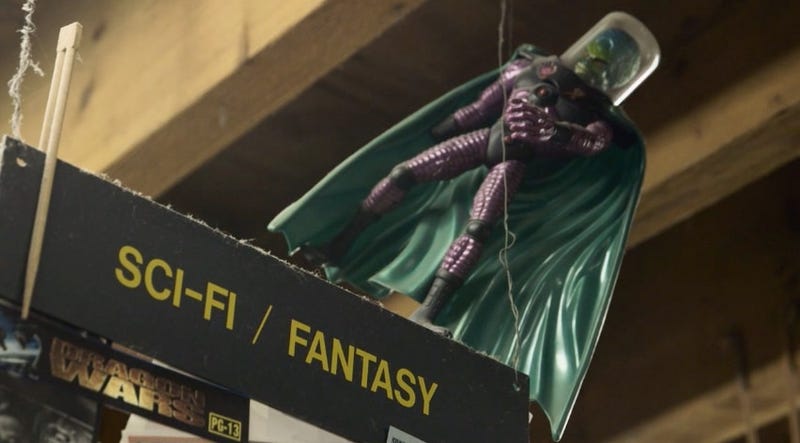 Cinephile hotspot Videoport was located in Portland, Maine. But the tale shared in P3's Videoport: A Short Doc will ring familiar to anyone who has fond memories of prowling the aisles of his or her favorite quirky indie video store, looking for a hidden gem or old favorite to pop into the VCR or DVD player.
Fisherman Bill Coppersmith plucked this very rare orange lobster yesterday from the Gulf of Maine, but amazingly, it's not his rarest-ever catch. That honor goes to the white albino lobster he snagged in 1997. Still, the critter he dubbed "Captain Eli," in honor of his grandson, is unique indeed.
The greatest distance between two points within the contiguous U.S. is 2,892 miles, stretching from Point Arena, CA to West Quoddy Head, ME*. The circumference of the Moon is 6,784. To help put the scale of each into perspective, redditor boredboarder8 decided to overlay one on top of the other, giving rise to the…
Several weeks ago, a motion-sensitive security camera in the Lincoln County Courthouse in Wiscasset, Maine captured footage of a curious splotch traveling down an empty hallway. Nobody was in the courthouse at the time and this mobile blot was filmed in daylight. What will stop the reign of this trespassing smudge?
Years ago, Tony Richardson found a strange skull on the sea floor. After 15 years of silence (and keeping the skull in his garage), he's demanding answers. Luckily, reporter Bill Green's on the case! Can you help solve the mystery?
Whenever someone says "DON'T DO X!" in a movie, where X is go into an abandoned building, open a mystical old book, or walk into a creepy mist, you know someone just has to do it. Of course, we have the advantage of knowing that The Mist is bad from the get go, but come on people .. it's a freaky mist from out of…