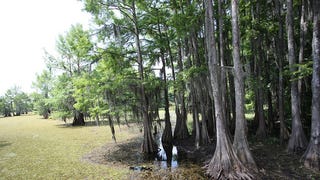 The town of Doyline, in northwestern Louisiana, stood in for fictional Bon Temps during True Blood's HBO run. Vampires and other supernatural beasties menaced onscreen, but the real-life town is facing a far greater concern: the to-be-decided fate of 15 million pounds of toxic explosives.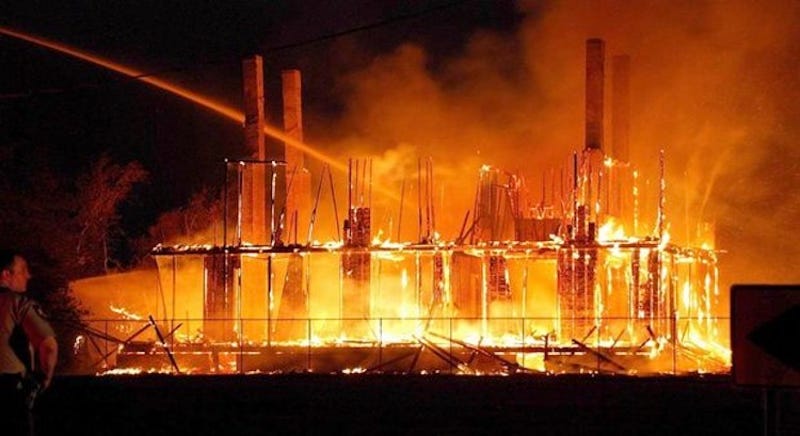 As if paranormal investigators didn't have a hard enough time already, what with never being able to prove the existence of ghosts on any of their tv shows, now a group of them have destroyed a rich piece of Louisiana history by setting fire to a 160 year old plantation.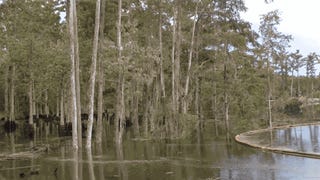 In the Southern Louisiana town of Bayou Corne, a monster is growing. For over a year now, a colossal sinkhole – which, when last measured, spanned a grotesque 24 acres – has been wreaking havoc on not only local residents (who have been forced to evacuate), but the environment under which it lurks, as this recently…
As usual, Taiwan's Next Media Animation has brought its A-game to its coverage of the Arkansas and Louisiana black bird deaths. In NMA's hands, this mystery's become a perplexing video collage featuring a cigarette-smoking cat and a military dog.
Remember yesterday's creeptastic news report about a ghoul shambling through the Louisiana woods? Bad news, cryptid fans — this creature is now being pegged as some extraterrestrial horror from the Steven Spielberg-produced and J.J. Abrams-directed alien flick Super 8.