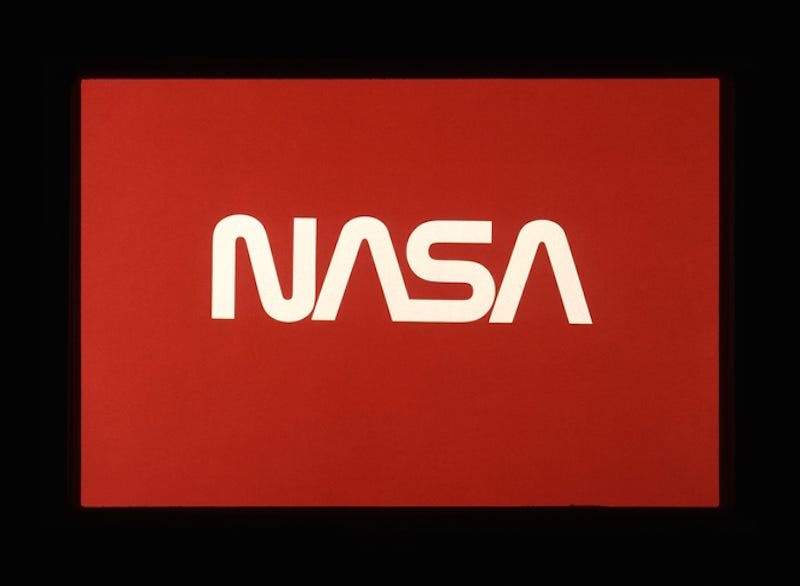 One nice thing about government agencies is that many neat things they produce are ultimately free to the citizens. Keeping with that tradition, NASA just released the graphics standards manual behind the iconic "worm" logo as a PDF. You can now download the 90-page document for free.
Many of our favorite superheroes are wealthy, sponsored by the government, or otherwise manage to scrape together the funds to keep up their crime-fighting lifestyles. But what if superheroes instead took on corporate sponsorships, bearing the colors and logo of whichever company paid their way? Would city-shattering…
Cathryn Lavery traces the evolution of Batman (or at least his bat-shaped marketing) with this poster, taking us from 1940's Batman & Robin: The Boy Wonder to the shattered bat logo from The Dark Knight Rises. She's offering limited edition prints of the poster in a variety of sizes over at Calm the Ham.
Barbie turned Zombie, Goodwill turned to Badwill. Check out a handful of logos rebranded to compete with the oncoming zombie apocalypse. Designed by Ben Fellowes!
If you want to show your allegiance to the King in the North, or let everyone know that you support Daenerys Targaryen's campaign on the Iron Throne, then wear your Westeros team colors with these sporty Game of Thrones house logos.
In his new book Super Mario: How Nintendo Conquered America, Jeff Ryan examines the history of the video game manufacturer using the company's unassuming corporate logo Super Mario. We spoke with Ryan about how Nintendo has crafted this de facto global video game spokesman, who's become venerated by millions.