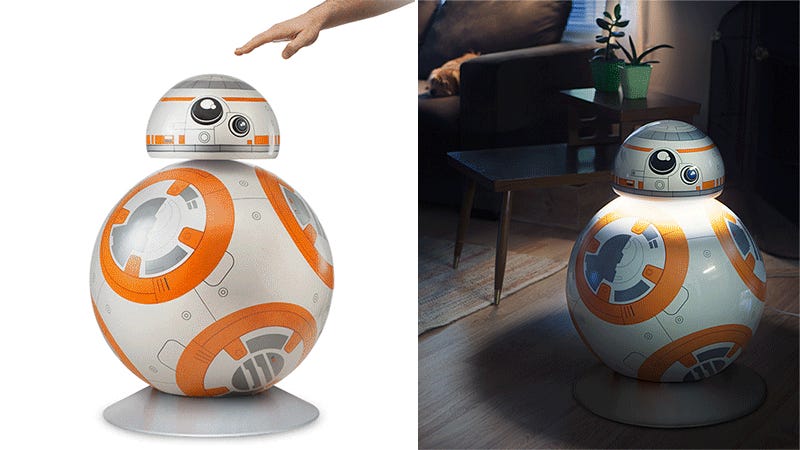 Now that almost everyone on the planet has seen Star Wars: The Force Awakens, it's officially time for BB-8 to finally take the merchandising torch from R2-D2. We'll definitely miss Artoo, but how could we ever say no to products like this life-size BB-8 floor lamp?
You've turned up the brightness on five great desk lamp contenders, and now it's time to put a spotlight on the best. Read up and vote.
We recently outlined the best upgrades for your office, but now it's time to shed some light on the desk lamp situation. Which lamp is most deserving of real estate on your desk? Tell us in the comments.
Designers Hilden & Diaz have created a fixture that can transport you to a dark forest with the flick of a light switch. When you turn on this chandelier, you're suddenly engulfed in a tangle of tree-shaped shadows.
Ever wanted to give your inner sanctum sanctorum some flickering evil genius style lighting? That mad scientist's lair you've been silently constructing in the basement can now have ready-made lighting, complete with brass fixtures, tube lights, and skull knobs. Gothic Glow has made it much easier to have…