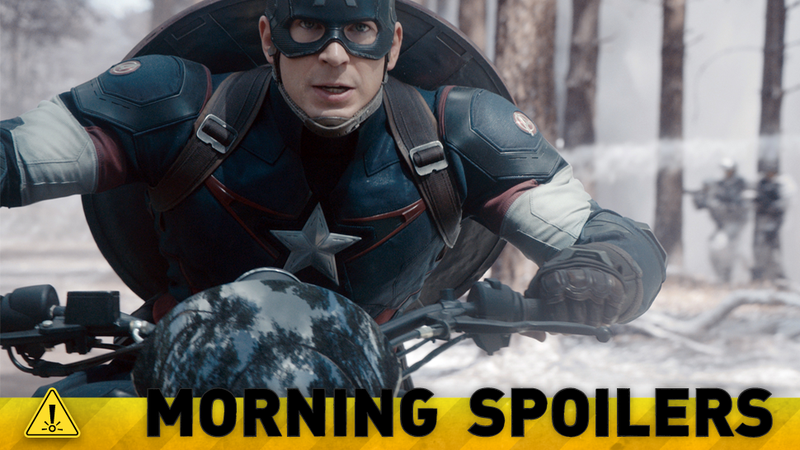 When will an iconic superheroine show up in the Marvel Cinematic Universe? Lucy Lawless has bad news about that Xena revival. Peter Capaldi teases his favorite moment from Doctor Who's next season. Plus, brief teasers for The Bastard Executioner, and a new look at The Flash's new costume. To me, my spoilers!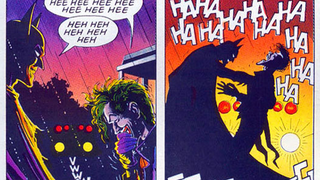 Whoa. Bruce Timm's only just returned to the world of DC animation with Gods and Monsters, but he's already announced that he's back for more: the first ever animated adaptation of one of the most iconic Batman stories ever told.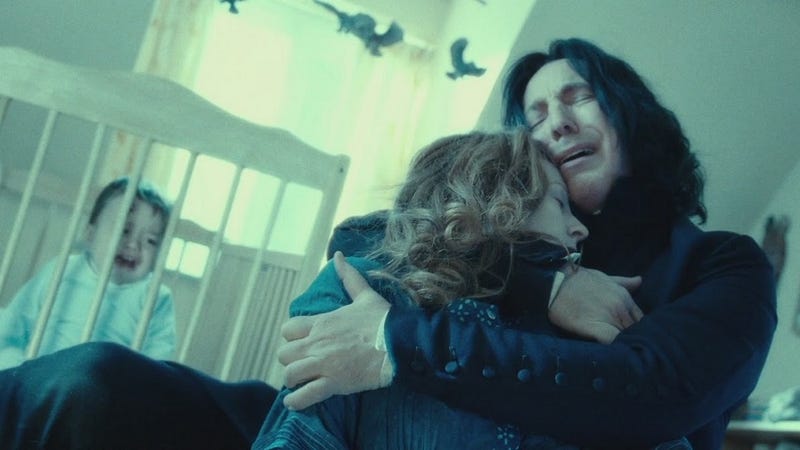 A great story has lots of layers, and a rich backstory. When you only see part of the picture, you might reach a snap judgment about what's going on — but then you see events from years ago, that make you rethink everything. Here are 10 flashbacks that turn your understanding of a story upside-down.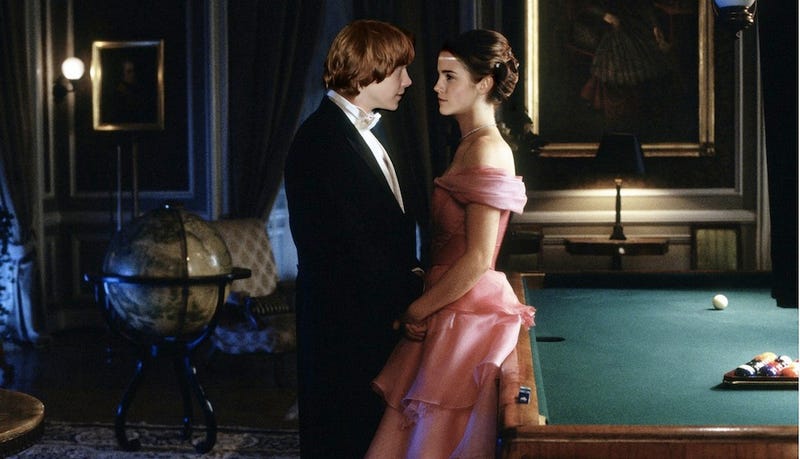 There are writers who disown entire books after they've written them, but sometimes writers like their stories on the whole, but feel a twinge of regret over one a small (or not-so-small) detail. Here are a few decisions that the writers, in hindsight, wished they had thought through a little better.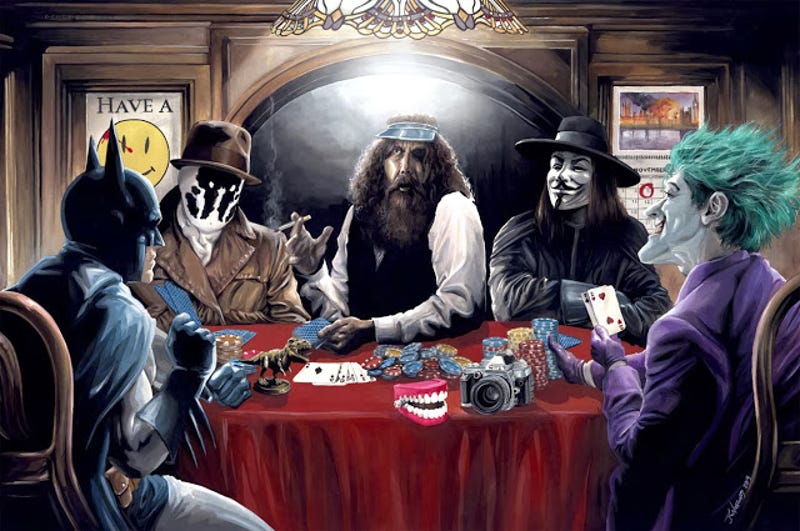 Alan Moore deals in some of the comic book characters he's created and written for in The Killing Bluff, a painting by J.K. Woodward.
He's a giant robot made out of robotic lions! He's the evil crazed clown who stars in this summer's The Dark Knight! And together, Voltron and the Joker are teaming up to fight cri - Wait, wait. I'm sorry. I mean, "Together, Voltron and the Joker are teaming up to bring excitement to your local comic book store this…