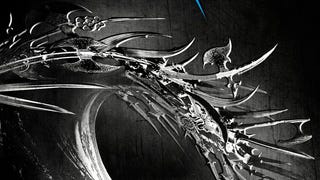 In Joe Abercrombie's spellbinding Half a King, Yarvi gets raised to a throne, only to be cast down into slavery and exile. But what's Yarvi up to in the sequel, Half the World? Find out, in our excerpt from the new book, on sale Feb. 17.
It's one of the most common pieces of writing advice: Write the first draft of your novel in a hurry, just to get it down, then fix it later. It's the idea behind NaNoWriMo, too. But how do you fix that first draft? Joe Abercrombie, author of Half a King and its sequel Half the World, has some excellent advice.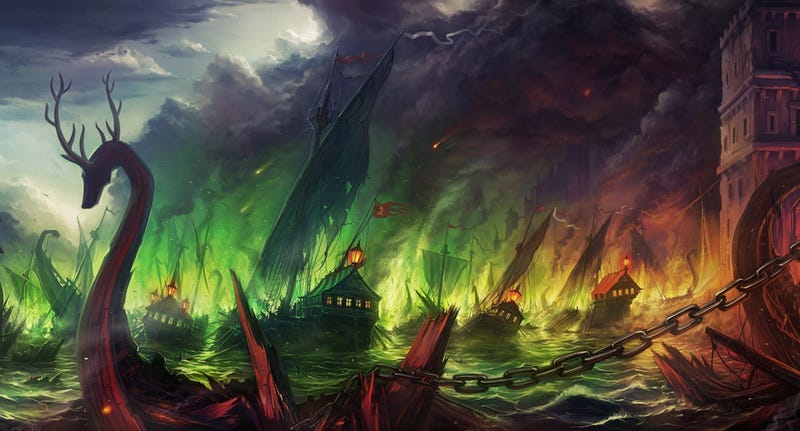 Dark fantasy is more popular than ever. Game of Thrones is rocking our TV sets. Tons of authors have moved to the genre. We're obsessed with bloody tales of morally gray people and supernatural forces. But where does dark fantasy come from? And how did it become so huge? Here's a brief history of dark fantasy's…
Joe Abercrombie is in a class of his own when it comes to fantasy novels that kick you in the teeth. And it's been way, way too long since his last novel, Red Country. So we're excited to bring you the exclusive first look at the cover of his new novel, Half a King, plus an excerpt!
November's books are bursting with excitement! There's futuristic pulp fiction, swashbuckling excitement, reimagined fairytales... and the return of Miles Vorkosigan. Wild adventures and amazing cleverness await, and you don't want to miss out on all the conversations the cool people will be having about these shiny…
What do science fiction and fantasy books have in store for you this fall? There are new fantasy series by Tad Williams and Jacqueline Carey. A brand new Culture novel by Iain M. Banks. Collaborations between Cory Doctorow and Charles Stross, and Larry Niven and Gregory Benford. A classic Gene Wolfe novel. A massive…
Why has fantasy gotten so gritty and violent? Why are we so obsessed with Game of Thrones and book sagas about severed limbs and dirty deals, instead of epic quests involving elves and singing swords and Ultimate Evil? Writer David Chandler shares a fascinating theory over at SFSignal.
The iPad and other devices may have revolutionized the short story publishing market, judging from a new announcement by Orbit Books. The genre publisher, whose authors include Iain M. Banks and Gail Carriger, is going to start publishing its authors's short fiction electronically — but Orbit's not going the Tor…
Richard K. Morgan's The Steel Remains blew us away with its nasty slog through a fantasy world where heroes get forgotten, mistreated or queer-bashed. And we were jazzed about the trend of noir fantasy, so we asked Morgan about it.
Want to discover some cool new authors, and feel in-the-know about one of the most important Hugo awards at the same time? It's your lucky day. You have two easy ways to get to know the nominees for the John W. Campbell Award for Best New SF Writer. Arachne Jericho's Spontaneous Derivation blog has a rundown of the…