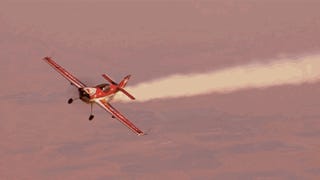 Swiss pilot Yves "Jetman" Rossy is best known for piloting a jetpack of his own design above some of the world's most gorgeous landscapes. Now, the "aviation enthusiast" has returned in a video that shows him tearing up the atmosphere high above Dubai – and this time, he's got company.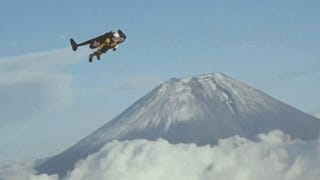 Looking to reclaim a little sense of wonder? Check out this breathtaking new footage of Swiss pilot Yves "Jetman" Rossy zooming around Japan's iconic Mount Fuji with an eight-foot-wide, rocket-powered, carbon-fiber wing of his own invention strapped to his back.
As if you weren't jealous enough of Yves Rossy, new footage has just been released of the Swiss Pilot, inventor and "aviation enthusiast" (who also goes by the not-so-subtle sobriquet of "JETMAN") soaring free as a rocket-powered bird high above the Swiss Alps.