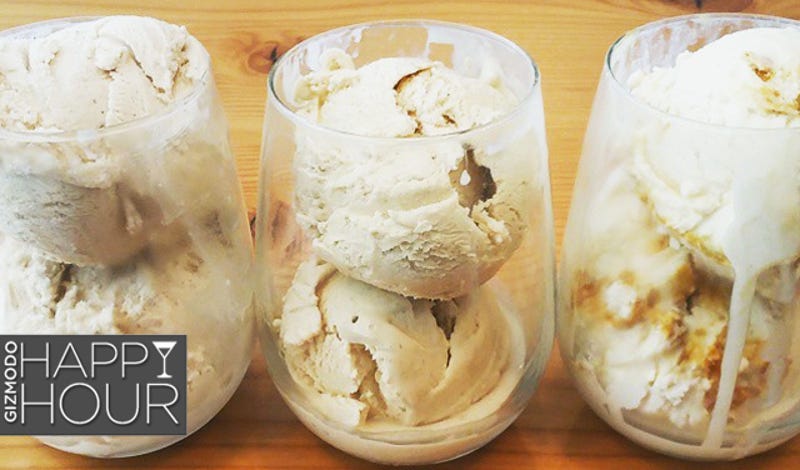 Booze and ice cream. Two of humanity's greatest inventions, so why not combine them? As I discovered on a weekend trip to San Antonio recently, you can, and it's magical. And while boozy ice cream is typically made with gelatin, if you're willing to put in a little extra leg work, yours can be 100% vegetarian.
Every year, there's at least one summer movie that has a bizarre fast-food tie in — usually a weirdly themed Slurpee-style frozen drink. This year, my vote goes to Baskin Robbins, which just rolled out an assortment of Men in Black III-themed frozen treats, including the above "lunar cheesecake." Something about the…
What do you do when you've already helped invent terrifying monsters for Syfy's original movies? What do you do next, with that kind of creativity? If you're Brian D. Smith, writer of Alien Express and Flu Bird Horror, you go into the ice cream business. With science.
Some people have never gotten an ice cream headache. They tend to be entirely surrounded by people who have, and who are willing to offer theories as to why they aren't forced to undergo the agony of others. Maybe they eat too slowly, or maybe they eat too little. Or maybe, just maybe, if they were put out in the…
Most folks remember Tom Carvel (1906-1990) as the frozen dessert magnate behind Carvel Ice Cream empire, but what a lot of people forget is that Tom Carvel created some of the most phantasmagorically confusing commercials ever to air on television.