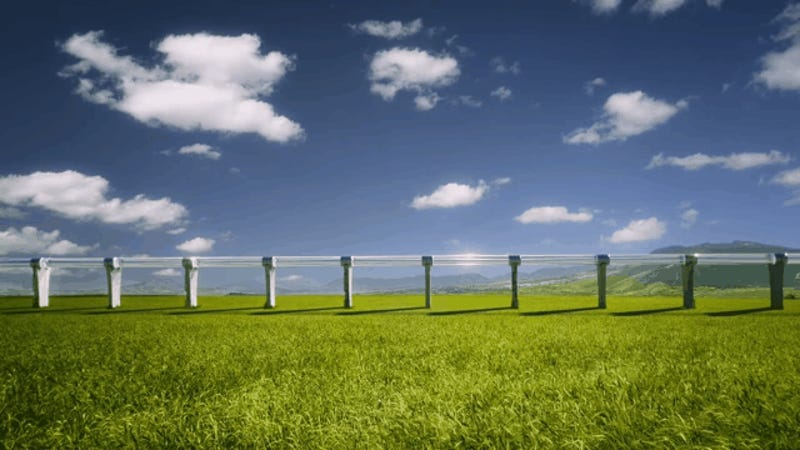 When Elon Musk published his plans for the ultra-high speed Hyperloop transit system almost exactly two years ago, he said he had no intention of building it. This spring, he changed his mind.
What we know about the Hyperloop thus far can be summed up in a few exclamatory phrases: It's visionary! It's crazy! It's impossible! But we haven't really understood much about how Elon Musk's totally tubular transportation system might actually work—until now.
What do cities look like in the world of Hyperloop transit? Will supersonic travel turn our cities into vast, intermodal suburbs? And what about the edge towns that once bled into the country, fed by car travel—will they empty out and decay, eliminated by a new form of transportation that bypasses them?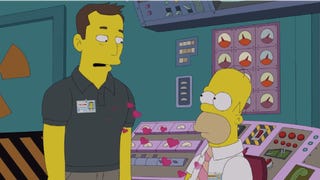 As enamored as you are with the idea, your gut says that Elon Musk's Hyperloop is never going to happen. The good news is that the tech, according to experts we've talked to, is actually feasible. That bad news? That might not matter. Musk's plan is futuristic, beautiful, and sound. It just might be more ambitious…
On Monday, Tesla Motors chief Elon Musk will finally reveal his concept for a high-speed transit system called Hyperloop. The Hyperloop, according to Musk, will be able to whisk you from downtown Los Angeles to downtown San Francisco in roughly the time it takes to watch an episode of Veep. He's been intentionally…
It all sounds so Jetsonian. A new 600 mph "Hyperloop" method of transportation connecting Los Angeles and San Francisco? That's the buzz around the internet water cooler as people guess what Elon Musk has in store for the transportation of tomorrow. I say, sign me up! But if we take any lessons from past visions of…
For months, space entrepreneur Elon Musk has been teasing fans with hints about his next big project, a "hyperloop" super train that would get people from San Francisco to Los Angeles in 30 minutes. Now, Musk says that this schematic is the "closest" anyone has gotten to guessing how the hyperloop would work.