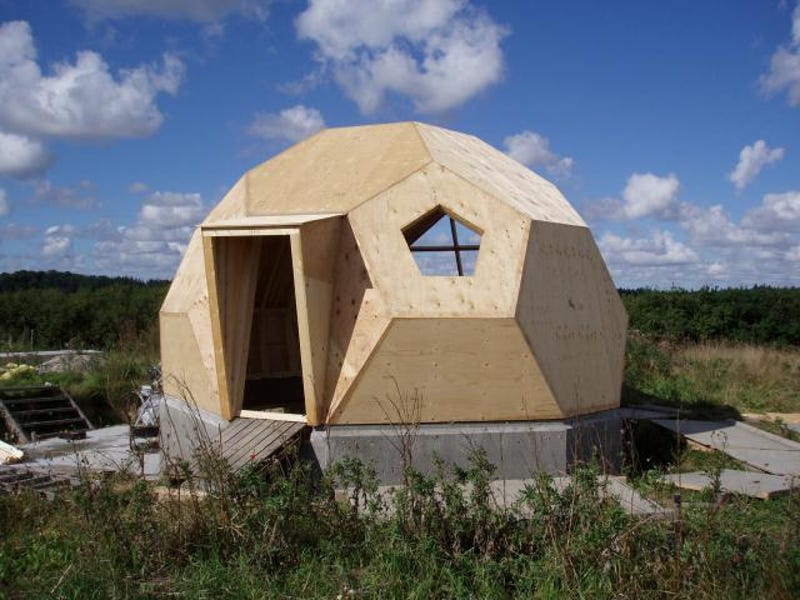 There's something inherently retrofuturistic about prefab houses, the kind that arrive ready-made, or only require some assembly. But their clean lines and beautiful curves look more striking and beautiful than a lot of buildings of today. Here are the most lovely prefab homes that were ever not built.
Itty-bitty apartments are nothing new, but many people are moving towards microhouses, free-standing or mobile structures that have all the amenities of a larger home, just with a lot less room. Would you be willing to trade your current digs for a small house that maximizes space, or do these just look like cramped…
Forget putting up four walls and a roof; these homes use the stony walls of natural and human-made caves to shelter their inhabitants from the storm. Check out these incredible rocky homes, from ancient cave dwelling to modern house, to the buildings that may have inspired J.R.R. Tolkien's Hobbiton.
Throughout the 1980s, tourists flocked to the Xanadu House, a futuristic home in Kissimmee, Florida. This domestic pleasure dome was made of polyurethane and filled with "friendly computer servants."
"Plastics" may have been a famous punchline in The Graduate (1967), but plastic was serious stuff to French architect/artist/theorist Jean Maneval. In 1964, he designed a Bubble House ("Bulle a Six Coques") constructed of six interlocking reinforced polyester shells that could be easily transported to and set up at…