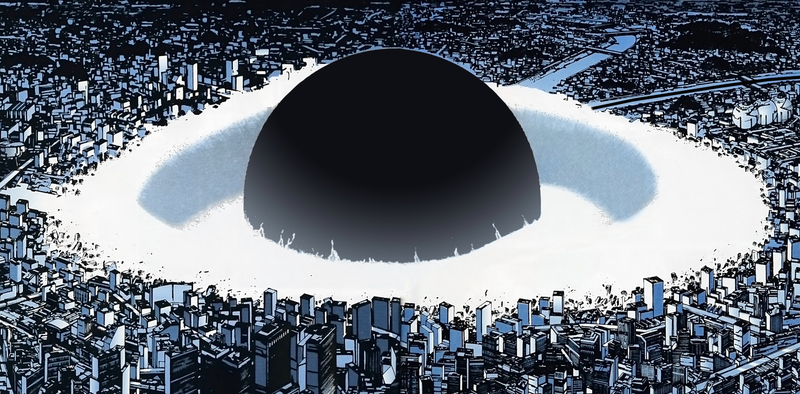 At the end of Katsuhiro Otomo's dystopian Japanese anime film Akira, a throbbing, white mass begins to envelop Neo-Tokyo. Eventually, its swirling winds engulf the metropolis, swallowing it whole and leaving a skeleton of a city in its wake.
How the Associated Press covered the bombings of Hiroshima and Nagasaki. The AP has posted three articles from its archives about the US dropping two atomic bombs in August 1945 and the subsequent surrender of Japan, so we can see what many Americans read in the wake of the destruction.
Auction house Bonhams is selling off a remarkable assortment of WWII-era items, including the Nazi surrender order and the Enola Gay co-pilot's flight logs. The sale is expected to fetch a considerable amount of money, but should such historically sensitive items be auctioned off at all?
Graphic designer Mathew Lucas' Hiroshima series depicts the staggering numbers and figures associated with the nuclear bombardment of the ill-fated Japanese city – the world's very first target of a nuclear weapon. The bombing took place sixty-eight years ago today.
One can only imagine what was going through the mind of the person who took this photo. Taken a mere two to five minutes after its detonation, it's a ground-level perspective of the atomic explosion that decimated Hiroshima on August 6, 1945. The original print of the photograph recently surfaced in the archives at…