Hollywood has refused to give up on the idea of a new Ghostbusters sequel for decades now. But even the recent passing of original star and screenwriter Harold Ramis hasn't derailed the project, as director Ivan Reitman is reportedly meeting with Sony to discuss how to adapt the script following Ramis' death.
Director Harold Ramis finally coughed up some semblance of a schedule for Ghostbusters 3. In fact, they may even start filming this summer. And yes, both new and old busters are expected to be in this feature. [Heeb]
With a new Ghostbusters script soon to be finished, we've been hearing that the franchise will introduce a whole new generation of Ghostbusters, with Venkman and co. passing the torch. But one more veteran is coming back: director Ivan Reitman.
No sooner is a new Ghostbusters movie announced, than rumors start to fly around the internet about whether the new installment will be a reboot, a sequel, replacing the original cast or retaining them, and whether anyone will, this time around, be afraid of no ghosts. Thankfully, co-creator Harold Ramis was on hand…
A weird old guy gets Michael Keaton into a gown and tells him to put his feet in the stirrups, in the only science fictional sequence from 1996's Multiplicity. Then the machines whir and a lumpy body starts to form, slowly solidifying into a perfect adult clone of Keaton, with all his memories. It's a weirdly…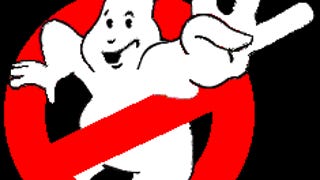 Ernie Hudson hopes the new Ghostbusters video game coming out next year means Ghostbusters 3 will be haunting theaters. The game features Hudson's voice, along with the voices of Bill Murray, Harold Ramis and Dan Aykroyd, who wrote the game. The fact that Aykroyd was able to assemble all the original talent for this…