The post-antibiotic future sounds terrifying, but here's one upside you didn't imagine: swilling Viking crunk juice to stay alive. New research suggests that mead, the vitality drink of gods and berserkers alike, was a potent medicine in ancient times. And with science, we can make it even better.

'Tis the season for Girl Scout cookies, and everyone's buzzing about a new guide from the folks behind the Vivino wine app, suggesting 12 wines to pair with 12 different types of Girl Scout cookies. Really? We were skeptical, so Gizmodo actually drank wine with Thin Mints and Trefoils. For you.
Hey, did you know that you can revive a spoiled wine by just dropping a penny into your glass? Well, at least according to the internet. The truth, though, is much more complicated.

Drunk driving combines two of America's favorite pastimes: getting absolutely hammered and driving an automobile. But before the invention of the modern breathalyzer in the 1950s, determining if someone was too intoxicated to operate a motor vehicle was incredibly subjective. It took decades for law enforcement…
Booze and ice cream. Two of humanity's greatest inventions, so why not combine them? As I discovered on a weekend trip to San Antonio recently, you can, and it's magical. And while boozy ice cream is typically made with gelatin, if you're willing to put in a little extra leg work, yours can be 100% vegetarian.
Look, drinking all day is not healthy. But what if you and the missus signed up for a nine-hour Napa County wine tour, and you want to get your money's worth? Or maybe you're hitting your bachelor pal's BBQ, and the action starts at noon. Or, maybe, what the hell, you just want to go all out on a hot summer day. This…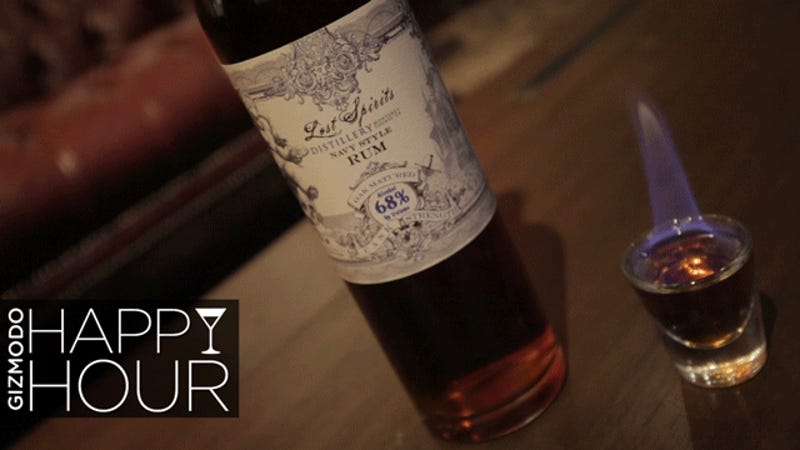 The Royal Navy's successful invasion of Jamaica in 1655 had a lot of terribly negative outcomes. The commanders ended up in the Tower of London. Many of the English sailors fell sick or starved. A lot of Spanish settlers died. But there was one undeniably positive outcome: rum.
Oh, and if you want to get really…