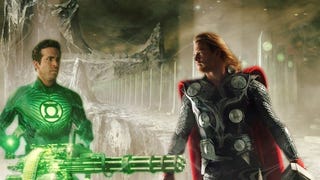 Every year, it's easy to come up with a long list of the year's worst science fiction and fantasy movies. Reels and reels of garbage arrive in cinemas with shocking regularity. But it's a good year when you can think of half a dozen great genre films off the top of your head. By that standard, 2011 was a good year.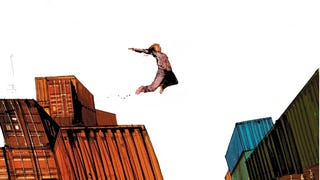 Saoirse Ronan's Hanna blew us away with its amazing visuals and kinetic action sequences. And now you can see one of the sources of the film's amazing visual style: concept art posters by comics artist Jock.
Tomorrow is the first day of WonderCon in San Francisco, and there's plenty to be excited about. Cowboys & Aliens, a first look at the ThunderCats series, and the new Superman! Here's what you should wait in line for.
Teen-assassin movie Hanna from Atonement's Joe Wright has the goods: a Chemical Brothers score, gorgeous locations (perfect for Wright's long shot), immense talent, fairy-tale undertones, and action. And we've got a collection of clips that showcases each of these assets.