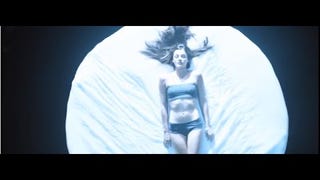 There are a few ways the upcoming movie Half Life differs from the beloved PC game Half-Life. First and foremost is a hyphen, whose absence is driving my spellcheck absolutely bonkers. The second is that despite being a scifi film about a solitary worker in an immense, abandoned scientific facility, it has nothing…
Feast your eyes and ears on Michigan J. Protocol, a brief but excellent Half-Life/Michigan J. Frog mashup created by The Steam Community's Zachariah.
Click to view
Thirst's vampiric priest is hardly the first man of the cloth to fall prey to his darkest urges. We found plenty of soul-stealing, blood-sucking, eye-gouging, and just plain creepifying priests and preachers who haunt the churches of scifi and horror.

The arrival of dystopian scifi video game Mass Effect has us reaching for our Prozac . . . and our controllers. The darker and weirder the world a video game gives us, the better. Whether it involves an alien invasion, or a maniacal artificial intelligence, we love games that crush our dreams in an orgy of hopeless…