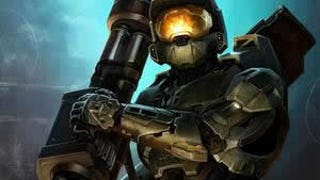 Is GI Joe writer Stuart Beattie's dream project about to come true, courtesy of a big-name benefactor? That's the rumor going around town right now. Are you ready for Steven Spielberg's Halo?
What does the Pentagon think about a possible robot uprising? Is Star Trek's view of combat realistic? We asked P.W. Singer, senior fellow at the Brookings Institute and author of Wired for War.
Missile replicas look menacingly barbed, at the Korea War Memorial Museum in Seoul. North Korea will fire a satellite into space next month, but observers suspect the launch'll actually test missile technology. More images below.
Deputy Assistant Secretary of the Army for Research and Technology Thomas Killian has one word for you: "nanobot." He's thinking about how to sell that idea - along with many other potential methods of futurewar - to futurearmies, and the answer may be at Army Experience Centers, which introduce young people directly…
What's the future of warfare? Factions within the U.S. military are battling over this very question. Some military leaders believe that after Iraq and Afghanistan, the U.S. will avoid ever getting embroiled in another "assymetrical" ground wars against an enemy that uses "irregular" methods. They believe the United…
In the 22nd century, the internet has been fractured into geopolitical zones, Europe and America are enemies and terrorists have just blown up the space elevator. Welcome to the world of The Mirrored Heavens, the debut novel by David J. Williams that Stephen Baxter is describing as "Tom Clancy interfacing Bruce…
Yes, there is a sonic blaster gun that will make you want to puke your guts out, and now there's a first-person account of what it feels like. It's all thanks to those kids over at Danger Room, who just can't get enough of being shot with futuristic nonlethal weapons. Sharon Weinberger reports that she was hanging out…
Since late last year, the Japanese military has been working on projects aimed at "realizing" Gundam, the mobile armor suit that is both combat exoskeleton and A.I. in several popular anime and manga series. Just yesterday, the Defense Ministry of Techinical Research and Development Institute in Japan rolled out…
Combat robots and computerized missile launchers may one day be better soldiers than humans because they are programmed with ethical behavior and will never engage in friendly fire. You learn about all this and more from videos just posted from the awesome Technology in Wartime conference, held two weeks ago at…