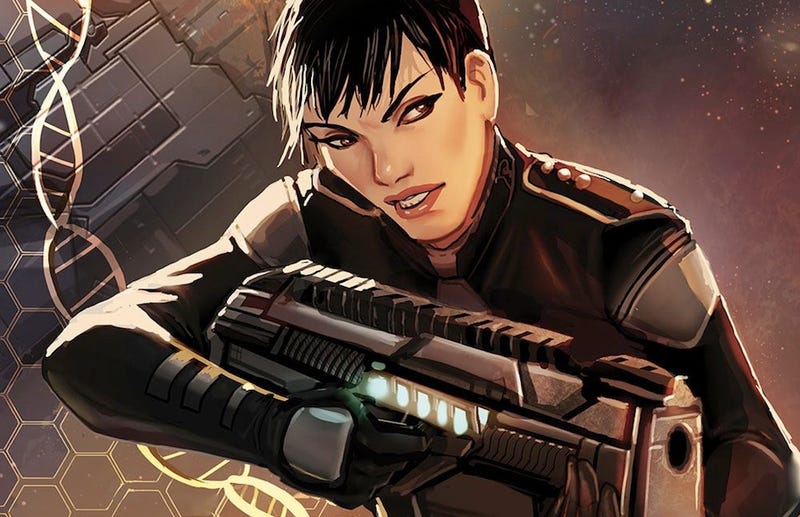 Are you ready for some free comics? I certainly hope so, since May 2nd is Free Comic Book Day all across the country. There are dozens and dozens of offerings, but we know exactly which ones you need to make sure you pick up tomorrow. One warning: Once you read these, the chances of you wanting to buy more comics is…
Want to get into the Halloween spirit? Looking to score some great free comics? Then make sure you hit your local comic book store this Saturday, October 25th, for Halloween Comicfest, where you can score a horrifyingly good assortment of free comic books.
Got plans this Saturday? You do now. It's the 2014 Free Comic Book Day, when publishers give out their wares to the masses, and we can assure you their offerings are going to be worth far more than what you (didn't) pay for them. Here are the 16 comics you need to be looking out for when you arrive at your local comic…
In addition to being Star Wars Day, today is Free Comic Book Day, the day when comic book shops across North America hand out freebies and, in some cases, hold special in-store signings and events.
Hey everyone, it's Free Comic Book Day! Hopefully the Free Comic Book Man scampered down your chimney last night and left you all the back issues of Jughead you were asking for.
Tomorrow is 2009's Free Comic Book Day, when all manner of publishers release free books to celebrate the medium and try and get some new readers into characters they hadn't previously considered. Here're our favorites.
He may be a man in the wrong century, but the new comic incarnation of Buck Rogers is looking pretty timely for publisher Dynamite Entertainment, with the first issue reaching a record number for publisher.
Sure, so this Wednesday was kind of a weak one for comics, but that's because everyone was saving the awesome up for tomorrow. What's so special about tomorrow, you may ask yourself (beside it being Saturday, and therefore requiring no work for the majority of you)? Well, it's Free Comic Book Day 2008, where stores…