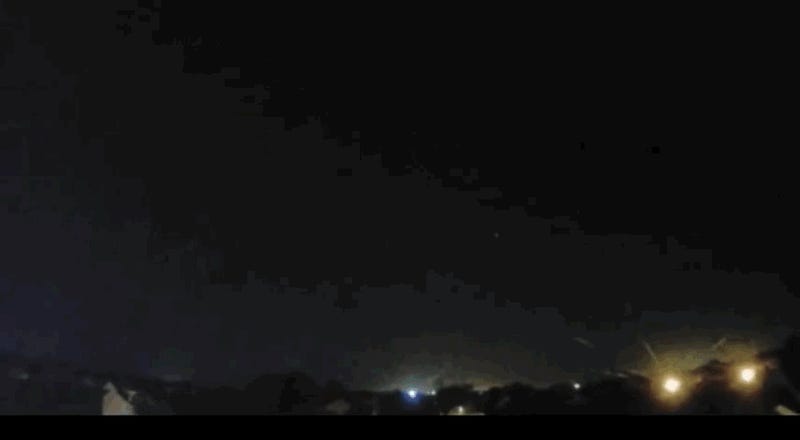 When we reported another Russian fireball on Saturday, we weren't sure if it was real or a hoax. Now, thanks to geophysical stations in the region, we can confirm that the event coincides with a sound-blast, and even pinpoint a probable location on the Kola Peninsula.
The odds of getting beaned by a meteorite are low. Like, really low. (In fact, the odds of being killed by a meteorite are actually higher than your odds of simply being struck by one. Yes, really. See here for more info.) But last week, Novato, California resdient Lisa Webber came pretty close.
If you've been looking for a way to spice up your regular soccer game, take a cue from these East Java footballers. They light a coconut on fire, douse all the players in salt and non-flammable spices, say a prayer, and start playing football. Take that, everyone who's ever said you shouldn't play with fire.
When it comes to comet impacts, the denizens of Earth may be living on borrowed time. Of course, comets are only about half the problem — there are plenty of asteroids whizzing around the inner solar system too — so we decided to have a look and see just how close modern society has come to destruction since 1900,…