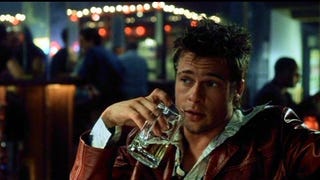 Fight Club author Chuck Palahniuk's new book of short stories comes out later this month, and among them is a story featuring the enigmatic Tyler Durden. That story, "Expedition," is already online, so we can read what happens when a self-important writer looking to exploit the denizens of a vice district encounters…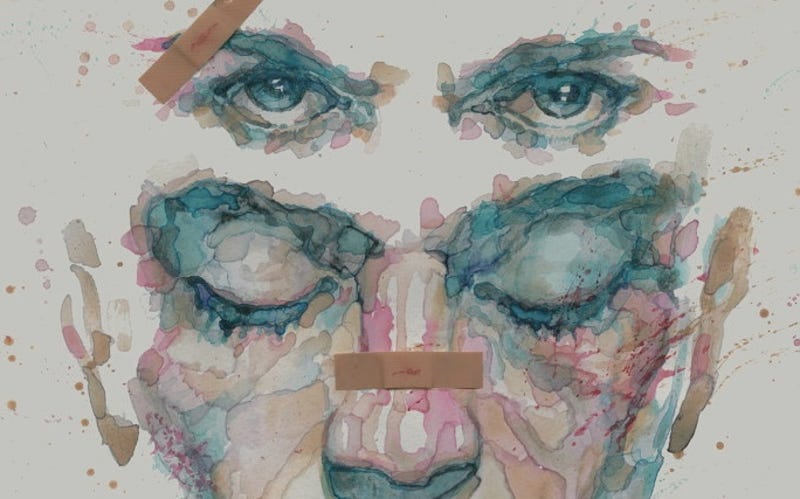 On May 27th, Chuck Palahniuk unleashes the long-awaited comic sequel to his best-selling book and its hit movie adaptation, courtesy of Dark Horse. We're excited to bring you this collection of the first issue's many covers — including a few exclusive reveals! — as we get the artists to break the first rule of Fight…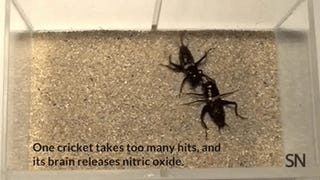 Nitric oxide may be better known for turbo-charging snails, but rather than boosting aggressive behavior, this brain chemical deals crickets a healthy dose of fear, telling them when to throw the towel in and flee a fight.
Hit up Amazon Local to grab 3 months of Audiobooks from Audible for just $2/month. Any cheaper than that and it would be a free trial. [Amazon Local]
We all use the physical descriptions of literary characters to form an image of how that character might look, but what if you translated these portraits using police software? In his portrait series The Composites, Brian Joseph Davis uses law enforcement composite software to see determine how these characters…
A remake of Heavy Metal, the raunchy animated movie about sexy robots and mostly nekkid amazons, has run into trouble. Paramount was developing the animated film, consisting of segments directed by David Fincher (Fight Club) and Kevin Eastman (Teenage Mutant Ninja Turtles), with erotic and violent storylines by Steve…
Chuck Palahniuk's book Fight Club was famously adapted into a total mindfuck of a film with heavy-handed satirical comments on America. His novel Survivor, which features a single passenger on a jet airplane dictating his life story into the plane's black box before slamming into the Australian Outback, was set to…

What do you call it when a filmmaker takes the present day and makes it futuristic? Andrew Niccol, who wrote The Truman Show and directed Gattaca, says his movies take place "five minutes into the future." But that's kind of a mouthful. We need a term that you can ask for at your indy video store.