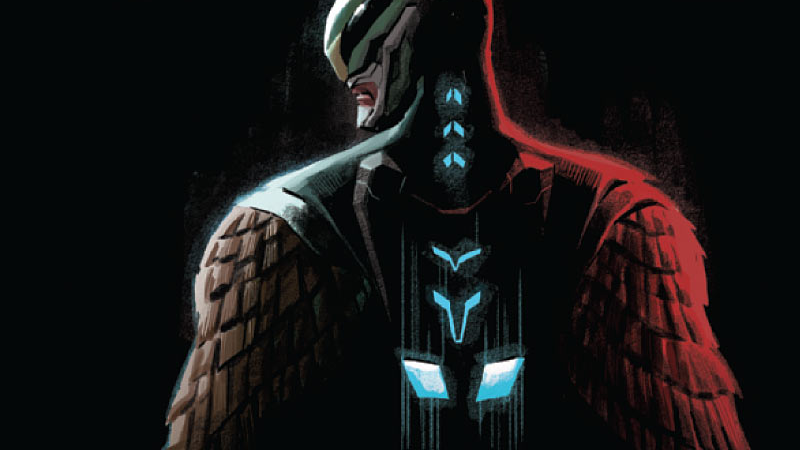 Last month, Spider-Gwen's return to the "All-New, All-Different" Marvel Universe gave us a brand new iteration of Captain America. But the second issue of the series has lifted the lid on this new Cap and her allies, and it's every bit as wonderful as you imagined it to be.
While there's been many rumors circulating about just who is fighting who in the next Captain America movie—but newly emerged promotional art has given our first look at just who is standing with Captain America or Iron Man in Marvel's impending superheroic dustup. There's even a surprising face or two... spoilers…
To send really big rockets into space, you need equally enormous buildings to construct them in. Enter SpaceX's new hangar, under construction right next to the pad that used to send Apollo missions to the Moon.
It's official, Sam Wilson will be the next Captain America - but he's already been Captain America, and so have a bunch of other people! Steve Rogers has long said that the tradition of Captain America should continue without him, and a lot of brave Americans (and others!) have taken up the shield!
Joe Quesada stopped by The Colbert Report (which at least makes more sense than The View) to announce that Sam Wilson will be taking over as Captain America.
Very little is known plotwise about Captain America's sequel, Captain America: The Winter Soldier. But we do know that Steve Rogers will be interacting with a handful of classic Captain America characters, such as Bucky Barnes and the Falcon, played by Anthony Mackie. In a recent interview with AICN, Mackie revealed…
This beautiful falcon has decided to cross species lines and share a snack with its dog companion. I love how the dog waits humbly under the falcon's perch for table scraps. The falcon carefully pulls bits of meat off the bones of the animal its eating, then tosses them to the dog. This falcon is clearly a pet (you…
Dardevil's heroic credentials were tarnished in the recent Shadowland miniseries, so Marvel's released teaser images by io9 favorite Francesco Francavilla auditioning a new Man Without Fear. My money's on Kraven or Falcon as the scion to Hell's Kitchen.