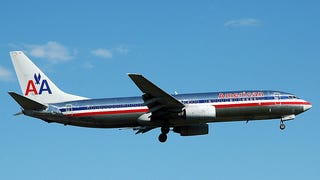 The New York Times reports the Environmental Protection Agency will soon establish emissions rules for airplanes, as it has for motor vehicles and power plants, to limit airlines' contributions to global warming.

California's submitted a plan to the EPA to bring it into compliance with federal safe drinking standards, after 2,5oo instances where the state authorized oil and gas operations in protected water aquifers. 140 of 2,553 injection wells were actively injecting oil-field fluids into "good water quality" aquifers. [New…
And that, says the U.S. Food and Drug Administration, is a problem. Antibacterial soap products contain potentially harmful ingredients you won't find in regular soaps – and the risks of those ingredients could outweigh antibacterial products' unproven benefits.
Admit it — you've had mad science fantasies where you're put in charge of a multi-billion dollar scientific institution. Especially one that has destructive capability. I've always wanted to use a great scientific facility to do something appalling. Here are my six favorite ideas for twisting legendary scientific…