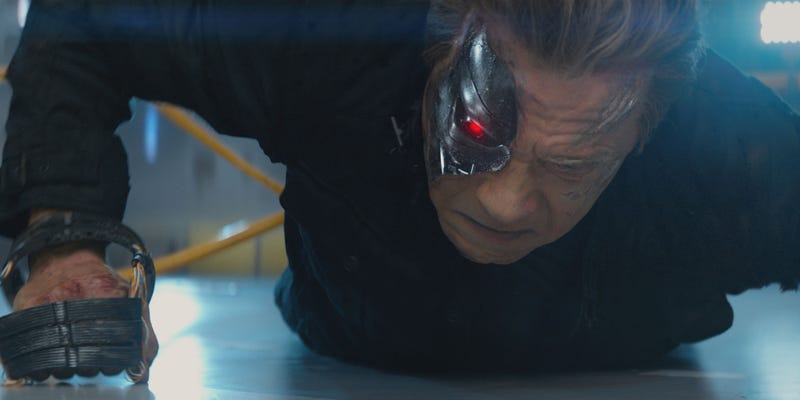 Did you walk out of Terminator Genisys with a ton of questions about the plot? It's a time travel movie, so it would be kind of crazy if you didn't. Thankfully, we asked the film's two writers and its director some mega-spoilery questions, and now you can read their explanations for the latest Terminator movie's…
It's official: Emilia Clarke is our new Sarah Connor. Deadline reports that the Game of Thrones star has been cast in Alan Taylor's Terminator reboot, which is rumored to involve a trip to the future.
Daenerys Targaryen as Sarah Connor? Casting is underway for Alan Taylor's Terminator reboot, and according to The Hollywood Reporter, Scott Pilgrim's Brie Larson and Game of Thrones' Emilia Clarke are both testing for the role of young Sarah Connor.
Emilia Clarke, the indirect namesake of 146 unfortunate girls, is a guest voice in this episode of Futurama. Fittingly, this turns me into an extremely evil person with only brief flashes of humanity, Game-of-Thrones-style.
The Mother of Dragons might be pulled by destiny to fight for the Iron Throne, but does Danny Targaryen the woman even want that position? All things considered? The DVD release of the second season of Game of Thrones has this interesting little roundtable featurette called the "Inner Circle," where the showrunners…