One of our ancestral species, Australopithecus afarensis, used stone tools to flay meat off bones, leaving small nicks with every cut. Now, newly-discovered marked bones push back the earliest estimates of human tool use by 800,000 years.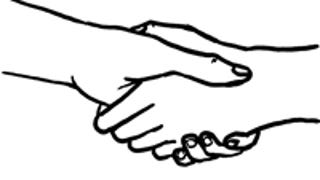 To seal more car deals, Chevrolet UK looked to arm its sales force with the perfect weapon of confidence: an unstoppable handshake. Here's the secret they received from Geoffrey Beattie, Head of Psychological Sciences at the University of Manchester.
Facing enemy gunshots, which would you choose: the old stand-by Kevlar vest, or a new "liquid" suit? Ongoing research at BAE Systems suggests you might be wise to pick the latter.
Yesterday the space shuttle Discovery blasted into space, ready to deliver its payload of solar panels and astronauts to the International Space Station.