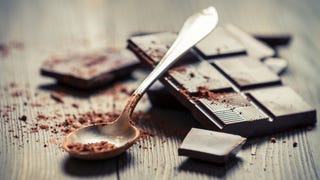 From improving heart health to alleviating the effects of depression, dark chocolate is renowned for its remarkable health benefits. A recent study now points to one of the reasons why — and it has to do with dark chocolate's unique chemistry, plus the microbes in our stomach who find it equally delicious.
Approximately 200-400 years ago during Japan's Edo period, an unknown artist created what is easily the most profound demonstration of human aesthetics ever committed to parchment. I am referring to He-Gassen a.k.a. 屁合戦 a.k.a. "the fart war." In this centuries-old scroll, women and men blow each other off the page…
The hagfish is an evolutionary throwback that definitely lives up to its name. When the eel-like creature finds a carcass on the seafloor, it burrows inside the dead meat and starts eating...not just with its mouth, but with its skin.