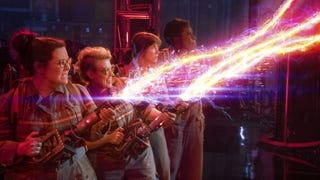 Dan Aykroyd has a cameo in this summer's Ghostbusters reboot, so it's not like his opinion comes without a certain bias—obviously, he wants the movie to do well. But if the O.G. proton pack-slinger is to be believed, the new Ghostbusters is absolutely not to be missed. From Aykroyd's WhoSay page:
Who asked for a sequel to The Wizard of Oz featuring Lea Michele from Glee as Dorothy, and Dan Aykroyd as the Scarecrow? Whoever it is, here you go. The first trailer for Dorothy of Oz looks, well... let's just say unnecessary. The computer animation looks sort of like a kids' video game circa 1995, and the one song…
Dan Aykroyd doesn't belief we'll ever have a "formal" relationship with aliens - because of 9/11. But that doesn't matter, because the 23 other species constantly observing the human race should all be arrested. Watch Aykryoyd's Larry King rant. [Videogum]
With a new Ghostbusters script soon to be finished, we've been hearing that the franchise will introduce a whole new generation of Ghostbusters, with Venkman and co. passing the torch. But one more veteran is coming back: director Ivan Reitman.
Original paranormal expert Dan Aykroyd filled in the public on the future of Ray, Venkman, Egon and the rest of the team in Ghostbusters 3, and added a little she-buster wishful casting, and plot details.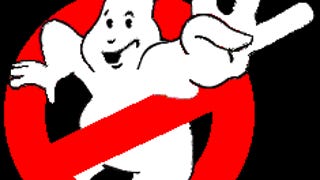 Ernie Hudson hopes the new Ghostbusters video game coming out next year means Ghostbusters 3 will be haunting theaters. The game features Hudson's voice, along with the voices of Bill Murray, Harold Ramis and Dan Aykroyd, who wrote the game. The fact that Aykroyd was able to assemble all the original talent for this…