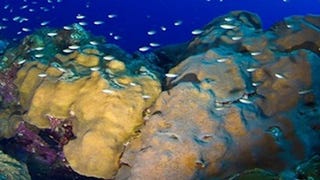 The number of coral species with protected status just took their biggest jump ever, from just two species to 22. NOAA described the drastically updated list as their "most extensive rulemaking ever undertaken." You can check out all 22 threatened species right here.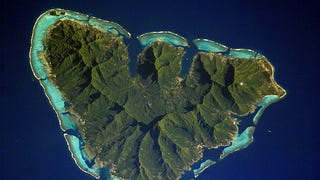 Volcanic islands can develop a fringing reef of coral that persists as the volcano submerges, transitioning first to a barrier reef and later to an atoll at the island sinks below the waves. But how does the coral manage to keep even with the sea surface?
Felix Salazar's macro photography of a coral reef offers a serene and colorful tour through an almost alien universe. Seen up close and in such brilliant colors, it's each to forget that these are creatures from our own planet. So head over to Salazar's website, scroll through the photos, and forget about Earth for a…
The past 27 years has seen a shocking reduction in the amount of coral cover in Australia's Great Barrier Reef — according to a new study, it's down to half the size it was in 1985.
We're losing the coral reefs. There's no two ways about it — these massive enclaves of marine life are on the decline. But the secret to saving the coral could be less diversity, not more. We generally think of diverse populations as being more flexible and resistant to harm, able to respond in a robust way to many…