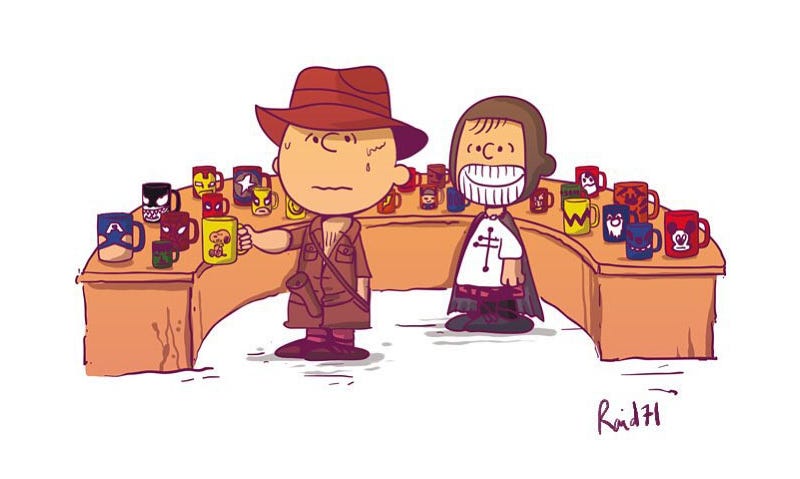 What if Indiana Jones met every challenge with a cry of "Good grief!"? Artist Chris Thornley, also known as Raid 71, casts the Peanuts gang as characters from the Indiana Jones films.
An alien intelligence gets a hold of a book of Peanuts comics and misinterprets them as a protocol for life. Gradually, the intelligence spreads its misshapen imitations of Snoopy and Charlie Brown across the universe like a cancer, until all of existence resembles Charles Schulz's work filtered through a horrific…
When it comes to wild things in the woods, Max has nothing on Princess Mononoke. In this sweet mashup by Justin Hillgrove, the various spirits and creatures from Studio Ghibli's films pay tribute to San, the wildest of them all.
Once upon a time, it seems Peanuts creator Charles Schulz (edit: maybe) and Marvel cartoonist John Romita, Sr. drew a pair of collaborative comic strips featuring the Peanuts cast and Spider-Man. In one, Spidey faces off against Snoopy's WWI ace; in the other, he helps Charlie Brown finally kick that football.