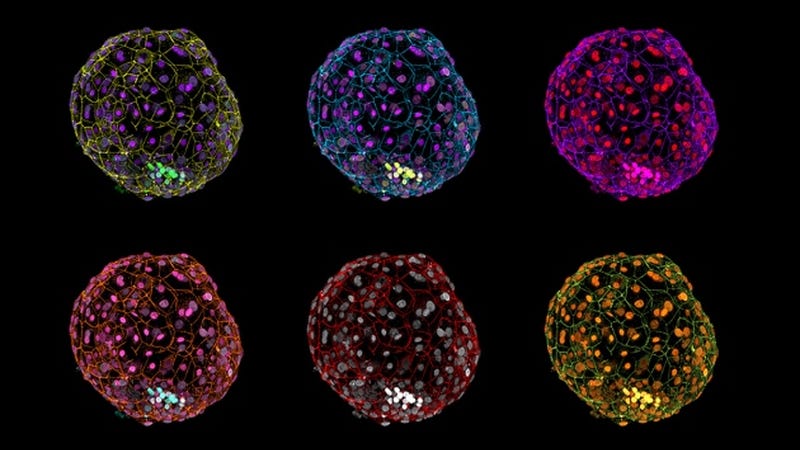 Scientists have sustained human embryos in a petri dish for 13 days, shattering the previous record of nine days. The breakthrough will allow researchers to study early fetal development in unprecedented detail, and brings us one step closer to viable "artificial wombs." But it's adding fuel to an already heated…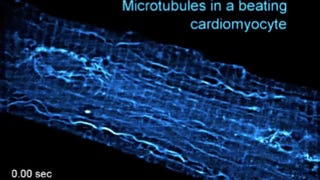 Using state-of-the art microscopy, scientists have peered inside cardiac cells while they beat, revealing tube-like structures that buckle and then snap back into shape, much like shock absorbers. The details now appear in Science.
For the first time ever, molecular biologists have filmed the death of a human white blood cell. But the video shows something else, too. These integral components of our immune system do not go quietly into that good night. Rather, they go down alerting their neighbors to the presence of potential pathogens.

No, this isn't something out of an Octavia Butler novel. It's Tetrahymena thermophila — a single-celled organism that goes way beyond male and female. It has seven different sexes to choose from. Now a new study published in PLOS has finally made sense of its bizarrely complex and seemingly random sex life.
Researchers at the Pasteur Institute in Paris have discovered that certain stem cells can stay alive in human corpses for at least 17 days after that person is declared dead. What were we saying the other day about the difficulty with defining death?
It's one of the biggest milestones for stem cells since their discovery. Researchers yesterday published the first results of a clinical trial where doctors transplanted of stem cells into the eyes of patients suffering from a form of progressive blindness. And the preliminary results look very good.
Researchers have known for some time that women who experience weakened heart function in the months before and after childbirth (a condition known as peripartum cardiomyopathy) recover more quickly than any other group of heart failure patients. Now, a team of researchers from Mt. Sinai School of Medicine thinks it…