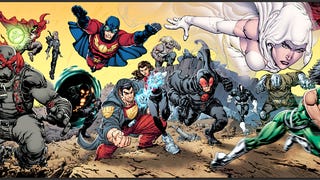 Thierry Cohen imagines the gorgeous side of a Revolution-style blackout with his pictures of cities that have gone completely dark. When the lights go out, brilliant stars are visible over New York, San Francisco, Tokyo, and Rio de Janeiro.
What happens when the lights go out in the city that never sleeps? In the wake of Hurricane Sandy, Jared Levy ventured into lower Manhattan to capture neighborhoods lit only by the glow of passing cars. NYC Dark shows a side of New York City we rarely see, one where the buildings sit in shadow and few human beings…
We've been talking about Connie Willis's books Blackout and All Clear over at the io9 Book Club, and now Willis is going to drop in to answer your questions. Post them in comments below!
Famed SF author Connie Willis' first novel in five years, Blackout, returns to a scenario she's explored before: Time-traveling scholars find themselves changing historical events they're only supposed to observe. This sprawling novel veers between historical travelogue and futuristic thriller.
Connie Willis talks to Publishers Weekly about her forthcoming time-travel duology, Blackout/All-Clear. And she explains that when she started writing SF, 30 years ago, she was warned she'd come too late to a dying genre.