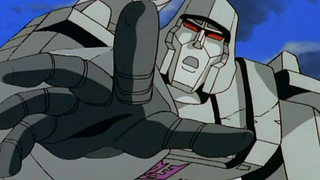 Hey, remember Spider-Man: Turn off the Dark? The Spider-Man broadway show that someone somewhere thought was a great idea, before it turned out that no, oh God no it wasn't? Well, the company behind it are heading to China for a new venture: a live-action Transformers attraction that sounds similarly atrocious.
It wouldn't be the first iconic comic book story to get a follow-up tale many years after the original, but it certainly would've been big news: according to the original artist behind the seminal Joker/Batman story The Killing Joke, DC were planning a full-fledged sequel. But now the project may never happen.
The Czech Republic has been administering phallometric tests to determine whether homosexual asylum-seekers from gay-unfriendly countries are actually gay. Needless to say, no one is particularly enthused by this policy.
Wondering how the upcoming Captain America movie will fulfill its own hype about being unlike any other Marvel movie to date? It'll be by having its titular hero singing and dancing. And, no, we're not joking.