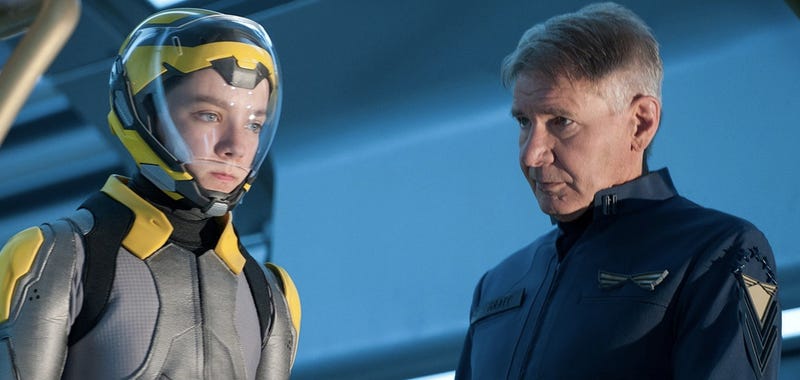 If you've always dreamed of seeing the Battle Room on the big screen or want to see an actor who perfectly embodies Ender Wiggin's strategic brilliance, then the film adaptation of Ender's Game has a lot to offer. But in its haste to hurry us to its moral about compassion in times of war, the film glosses over the war…
We got an intense look inside the Battle Room from Ender's Game from the new trailer and frame-by-frame breakdown. Take a better look at the Flash Suits, Flash Pistols and illuminated debris inside the hardest class at Battle School.
You've seen the first trailer for the movie adaptation of Ender's Game — now it's time to pick it apart frame-by-frame and uncover the secrets hiding in each second. Get a good look at a Formic ship, the tech-ed out classrooms, the space shuttle school... and most importantly, THE BATTLE ROOM!