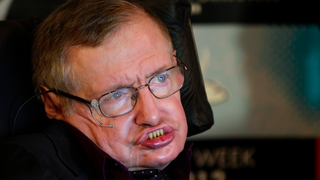 Stephen Hawking is participating in his first-ever reddit AMA. Unlike previous Q&As hosted on the site, Hawking's will be conducted in two parts. Today, you can submit questions here. Submissions will be selected from by Hawking, who aims to "answer as many of the questions... as possible over the coming weeks."
Next Tuesday, NASA's Mars Curiosity rover will have been on the surface of Mars for one year. To celebrate, a team of scientists and engineers from the Mission just hosted an epic AMA over on Reddit. Go check it out.
In a landmark decision that could have a dramatic impact on the lives of millions of Americans, the American Medical Association voted Tuesday to officially recognize obesity as a disease, drawing a clear distinction between what has long been regarded as a consequence of lifestyle and a medical illness.