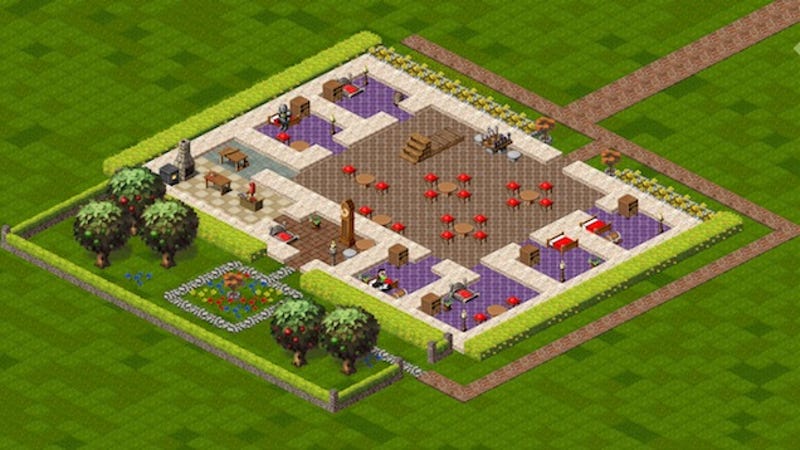 The creators of the PC game Towns have given up on development, choosing to leave the game unfinished for good—even though it's been on sale for the past 18 months and had sold over 200,000 copies as of last summer.
You may have heard of Alpha the (trigger-happy) Robot and that time he posed with a group of nudists (NSFW), but have you ever seen this mechanical man move? Matt Novak of the Paleofuture Blog shows us Alpha in motion.
Get ready for that warp drive spaceship, because we are now one step closer to it. After creating antihydrogen in their antiproton decelerator, scientists at CERN have been able to trap antimatter for the first time in history.
It's rare to find an eco-catastrophe story that strikes a note of hope (or that doesn't have explosions), but novelist Lydia Millet has done it in her short story "Alpha," which you can listen to free online.
Have we just gotten our first glimpse of how the second season of Joss Whedon's Dollhouse is going to end already? One particular guest star has been talking about when they'll appear, which raises some interesting possibilities. Spoilers! Speculation! Go!
Well, now we know that Alan Tudyk is in Joss Whedon's Dollhouse, and just what character he plays. He talked to Entertainment Weekly about preparing for the role... including a depressingly buff body double. Spoilers!
Now that the news we posted about Dollhouse's mysterious Alpha is looking more like a rumor, Joss Whedon has let slip another crucial detail: the actor who plays Alpha may, himself, be a huge spoiler.