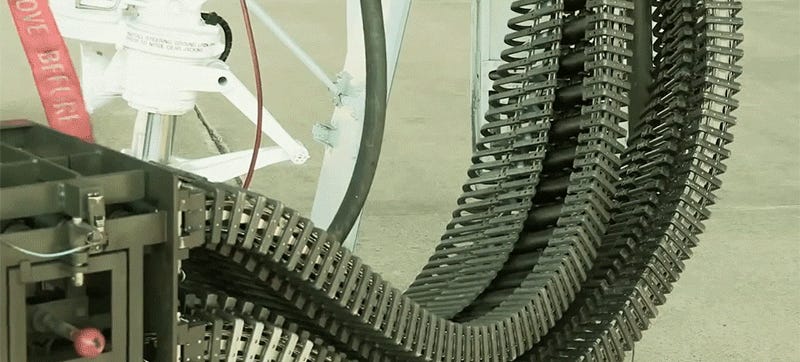 When you got one of the biggest guns in the world, you can't just pop in a new magazine and start firing again. Well, you can but the new 'magazine' for the GAU-8 Avenger is so ginormous it needs to be trucked in and requires multiple Air Force guys to get the gun reloaded. It takes time to get giant bullets on board!…
The family that owns 400 acres of Nevada land just three miles from the famed Area 51—and has owned said land for over 100 years, long before the secretive military facility moved in—is fighting an "eminent domain" takeover by the US government, according to CNN.
Elon Musk, CEO and founder of SpaceX, announced Friday that SpaceX is filing suit against the Federal Government to protest and break the US Air Force's awarding of lucrative launch contracts for high priority national security satellites to a sole rocket provider – United Launch Alliance (ULA) – on a non competitive…
The Air Force is looking to hire a gardener - preferably one with ray guns. You see, just like the rest of us, the military is embarrassed by their unkempt, weed-filled backyards. They've tried spraying those pesky weeds with toxic herbicides, but chemicals are expensive and - this was news to me - apparently, when…
If Stargate SG-1 is to be believed, the US Air Force's Space Command hides fantastical technologies and runs space-bound missions. A new ad campaign paints the US Air Force as straight out of science fiction — without the aliens.
As any viewer of Fringe or will tell you, the governments of the world know more about UFOs and alien life than they're letting on. The party line may be that UFO sightings are mere misunderstandings and close encounters a fantasy, but not every government official agrees. We've rifled through tons of declassified…