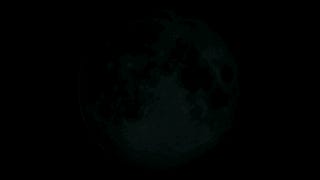 The biggest, brightest full moon of 2014 rises this Sunday. That's exciting in and of itself (though not nearly as exciting as some headlines would suggest), but Sunday's "supermoon" also happens to coincide with the Perseid meteor shower, one of the largest and most dependable meteor displays of the year.
The "Supermoon"
First things first: What makes Sunday's supermoon so super, exactly?
As of 2:10 p.m. EDT, Sunday's moon will officially be completely full.
The moon's fullness will coincide with its closest approach of Earth for the month, an event astronomers refer to as "perigee."
Some month's perigees are closer than others. This month's will be the closest to Earth in all of 2014, making this month's moon especially super.
Lots and lots of media coverage.
The fact that the moon's orbit is not circular but elliptical means that its distance from Earth varies over the course of each month. On its closest approach of our planet, the moon is said to be at perigee. When it's far away, it's at apogee. The effects of the moon's orbit on its apparent size can be seen in the animation featured at the top of this post. See how the moon appears to come out at you, only to recede back into the screen? That's perigee and apogee, respectively. The rocking motion that you see is something that astronomers call libration. It, too, has is a result of the moon's elliptical orbit.