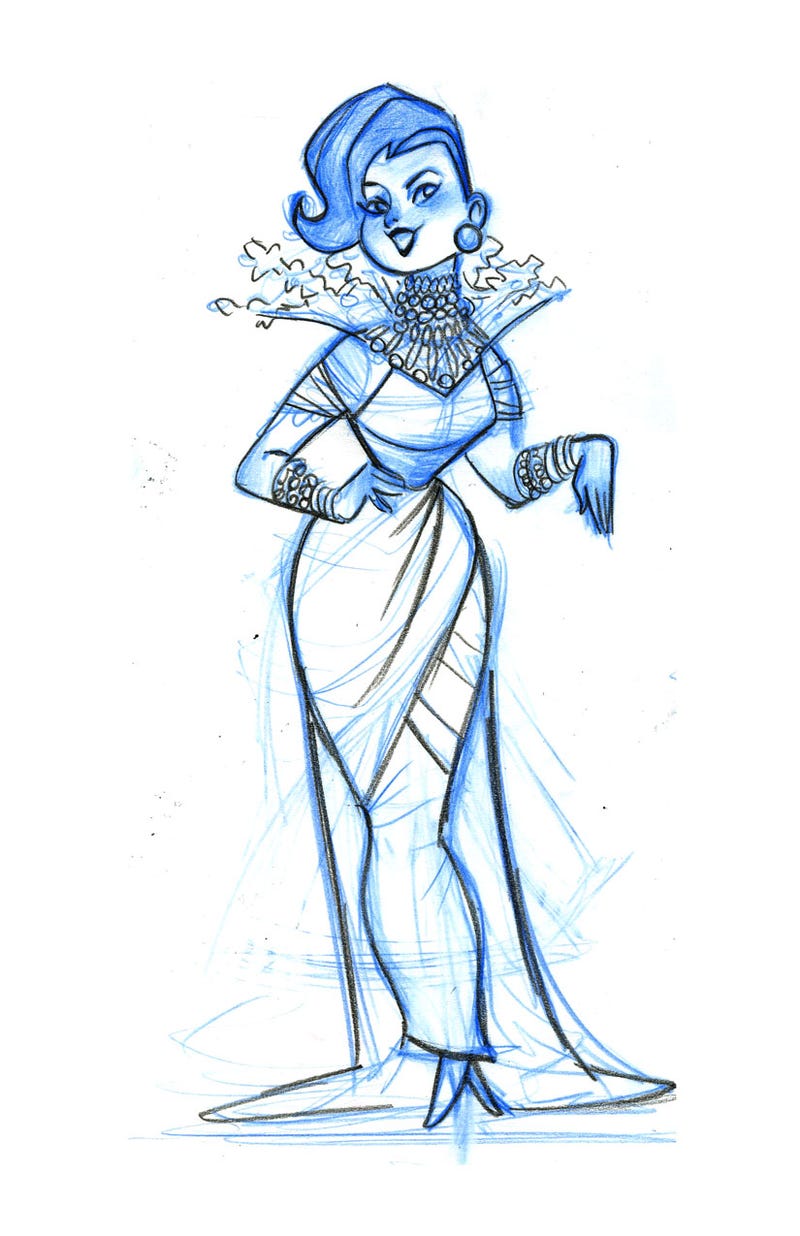 Snowy, Nordic fairy tale Frozen could have been wildly different from what we saw in theaters. Check out the whole other movie Disney almost made, in this astounding collection of concept art.
Disney artist Victoria Ying has released a few images from her gorgeous work on Frozen, showing a vast new world of magic and wonder tucked between the Disney Fjords. And look what we discovered while poking through her work.
In our previous interview with the big voice behind the adorable snowman Olaf, Josh Gad confirmed that Megan Mullally was originally slated to play Elsa. All Gad revealed was that, "She [Mullally] was brilliant, but it was a completely different story." Which wow — that really would have been an entirely different movie. Earlier concept art from Frozen also revealed that the original Snow Queen was inspired by Bette Midler.