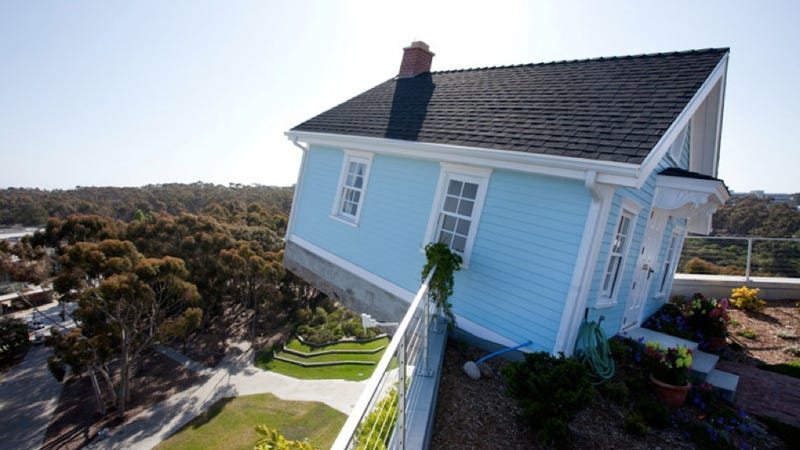 A roof is the perfect place to build a house — you've got a view, and often you're hidden from the street. Here are pictures of some of the craziest and most astonishing rooftop homes around the world.
Twenty-five villas on top of a shopping center in Hengyang, China, August 2013.
Photo by Color China Photo/AP.
A little red Victorian house on top of the Penfield Manufacturing Company's factory in Syracuse, New York
(via Amy Dreher/luluinnyc)
Didden Village in Rotterdam, Netherlands, by MVRDV, 2002-2006
(via ArchDaily)
The prefabricated LoftCube, designed by Werner Aisslinger in 2003, available for $60,000
(via LoftCube and Aisslinger)
Three little houses, eight stories above Broadway atop a hundred-year-old apartment building, 2008
(via New York Times)
A clapboard house with brick chimney on top of a 4-story apartment building, New York City, 2009
(via ScoutingNY)
A Penthouse on an Art Deco building in Bondi, Australia, by MHNDUNION, 2010
(via MHNDUNION)
A rooftop in New York City by Acheson Doyle Partners Architects
(via jwilly)
Four villas on a five-story shopping mall in Zhuzhou, China, 2012
Every single square foot is marketable in China's second largest city, even it is atop a shopping mall.