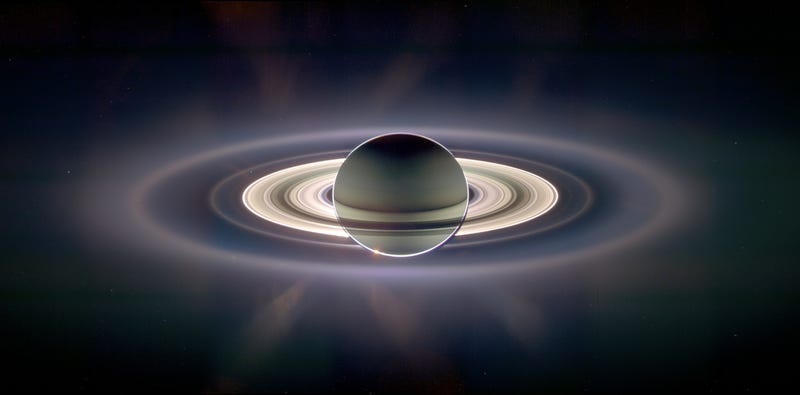 I am sick of hearing people say that the Space Age is "over" because we haven't sent humans back to the Moon. Seriously? That's your complaint? You people need to shut the hell up, and this gorgeous picture of Saturn taken by Cassini is just one reason why.
Let's begin by talking about what the "Space Age" is, shall we? The term got bandied around a lot in the 1950s because it was the first time in human history that we sent anything into space. During the "Space Race," which was really just another aspect of the Cold War, we started the glorious journey to the stars by sending remote-controlled probes into the upper atmosphere and eventually into orbit. Later, in the 1960s, we started sending people into space and eventually a few of them landed on the Moon.
We learned a lot from those heady early days of the Space Age, and one of them was that building a city on the Moon would be a lot more expensive and difficult than sending a few guys over there in a can. Despite this dismaying discovery, we managed to launch several semi-permanent space habitats into orbit. First there was Skylab in the 1970s, followed by Mir. Now we've got the ongoing project known as the International Space Station, or ISS. All of these space stations had permanent or semi-permanent human crews living in them.