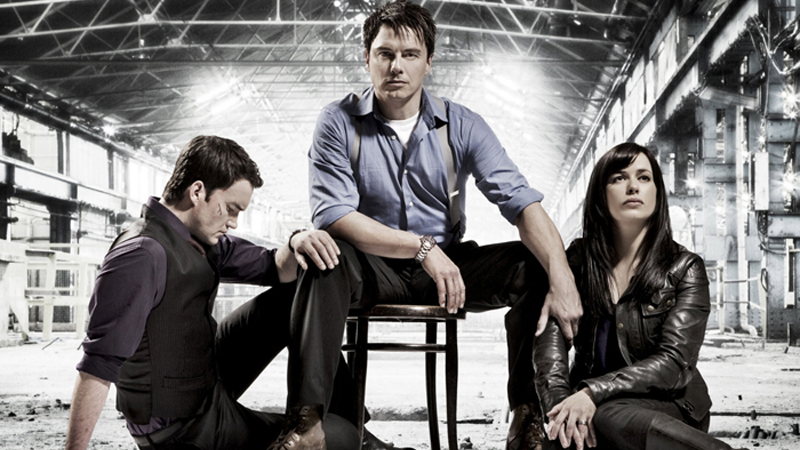 Oh dear. For years since Torchwood came to a close with Miracle Day, John Barrowman has been a diehard advocate of bringing the Doctor Who spinoff back—but his latest statements about the show have landed him in some hot water with outgoing Doctor Who showrunner Steven Moffat.

Barrowman has been kicking up a storm about trying to get Torchwood back on the air, telling any outlet he can that he's been talking to BBC executives about the show or that his Arrow producers would be totally fine with him filming a new season of Torchwood or a Doctor Who cameo as Captain Jack. However, recent comments he made got a bit more inflammatory, heavily implying at a panel at the Honolulu Comic Con last month that one person on the Doctor Who team, soon to depart the series, was stopping Torchwood's comeback:
Without giving too much information away, I was on a phone call with one of our executive producers, telling me the obstacles we'd have to face in order to bring [Torchwood] back. And I don't like to see obstacles, because my feeling is that it's a good show and it deserves to come back. And being told that it can't until it's got approval with certain people involved with Doctor Who...

I don't understand why one show has to have the approval of another in order to come back. But that might change when somebody leaves.
I wonder who that somebody could be?