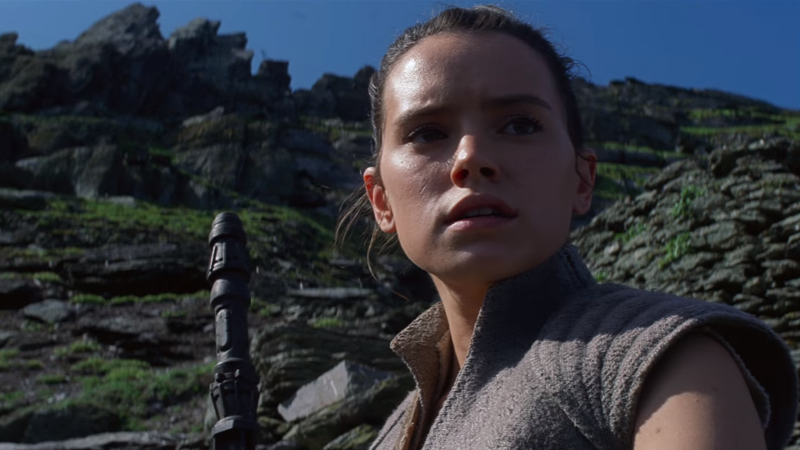 J.J. Abrams' approach to the marketing of The Force Awakens was simply the latest evolution of his "mystery box" style of teasing—as minimal and overtly mysterious as possible, with scant information eked out in dribs and drabs. If it annoyed you, I have good news: Episode VIII will be a bit more open.

Speaking to Entertainment Tonight about the movie, Daisy Ridley revealed that director Rian Johnson wants to be "cheeky" with what comes out about the film:
It's still very lovely and warm and friendly, just like seven was. I think Rian actually wants to be a bit cheekier with the little tidbits of information that come out...

...You can see, even with the way Mark and Carrie posted pictures with their chairs, it's a little bit freer.
This is perhaps no surprise, considering that already we know the film is shooting under the production name of "Space Bear" thanks to tweets from Carrie Fisher and Mark Hamill from the set. Or because we've already seen footage from the movie, amazingly, as part of a teaser video that announced production, released with no particular fanfare.