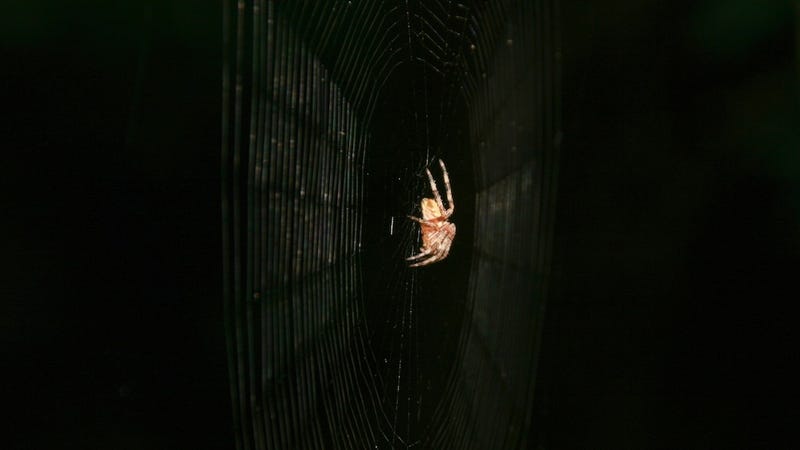 Spider webs are well known to be excellent insect — and sometimes bird — catchers due to their mechanical strength, stickiness and numerous other properties. But research now shows that the webs of some spiders have an additional, hidden ability: Essentially, they can reach out and grab free-falling insects that have become electrostatically charged by the environment.
Similar to the way we generate static electricity by, say, rubbing our feet on the carpet, insects and other animals can also attain an electrostatic charge. In their normal environment, they may become charged by walking on some surfaces, such as glass or plastic. "And when they are flying and flapping their wings, insects can acquire a charge by rubbing their wings against the air because the air has charged particles," says Victor Ortega-Jimenez, a biologist at the University of North Carolina at Chapel Hill.
Few studies have actually looked at the consequences of insects' electrostatic charge. Recent work on bees found that positively charged bumblebees can detect the electric field of flowers, helping the insects identify flowers that have previously been visited by other bees (which would alter the flower's charge) and are therefore worth visiting themselves. Other research suggests that electrostatic charges help honeybees communicate with one another.