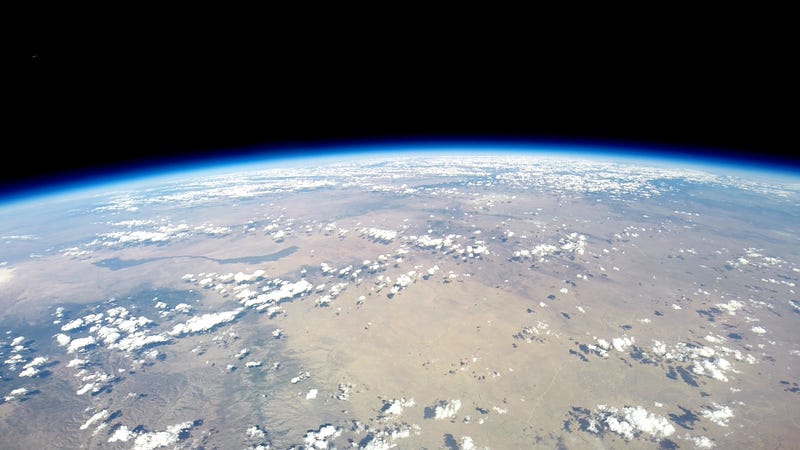 Arizona-based World View has conducted a successful test of a scale model of its high-altitude balloon system. It ascended to a height of 120,000 feet (36 km) — a vantage point from where the darkness of space and the curvature of Earth can be seen.
The successful flight of the test vehicle, called Tycho, happened on June 18th near Roswell, New Mexico. The vehicle then dropped down to 50,000 feet (15 km), where it deployed a parafoil to glide the capsule the rest of the way back to the surface. A parafoil is a flexible airfoil with an aerodynamic structure that's inflated by the wind.
Here's a shot of the parafoil during the record-breaking test:
Technically speaking, it's not the highest manned balloon altitude flight. That record (unofficially) belongs to Felix Baumgartner who attained a height of 127,851 feet (39 km) during the historic Red Bull Stratos diving project on October 14th, 2012.