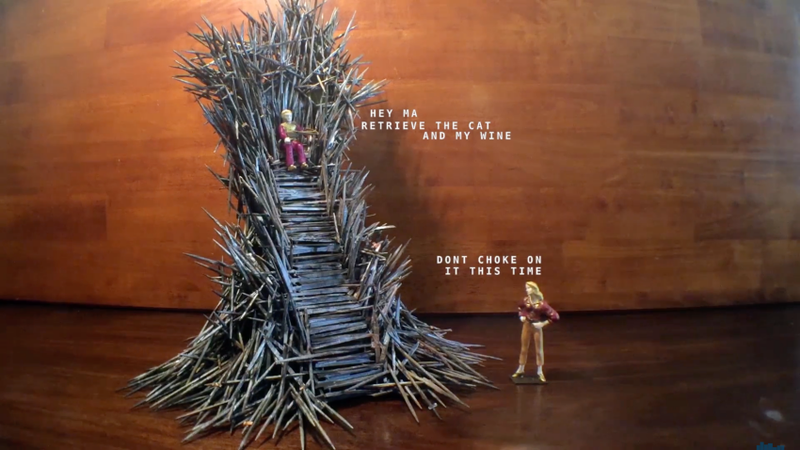 The Iron Throne is one of the most iconic images in Game of Thrones, and yet it's always been a bit, well, lackluster. Now, someone's taken it upon themselves to make a throne worthy of the Ruler of Westeros—or, at least, their LEGOs.

It's no secret that the Iron Throne from the show is not the one many fans have envisioned from the books. That includes A Song of Ice and Fire author George RR Martin, who's never quite gotten into the melted down armchair that now graces Cersei Lannister's royal keister. He even commented on it back in 2013 on his LiveJournal.
"It's not the Iron Throne I see when I'm working on The Winds of Winter. It's not the Iron Throne I want my readers to see. The way the throne is described in the books [is] huge, hulking, black and twisted," Martin wrote.