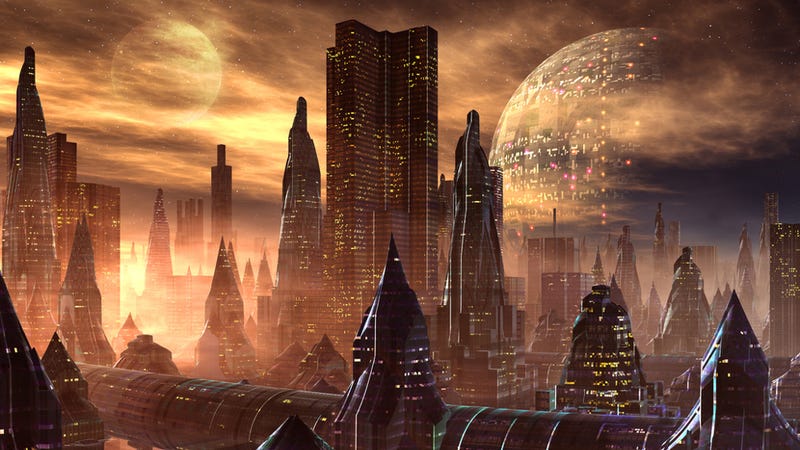 As humans, we're always making bad choices. At the same time, we really hate to be told what to do — even if what we're being told is a good idea. This conundrum could be solved with a futuristic concept called "soft paternalism." Here's how public and private institutions could nudge us in the right direction — without violating our liberty.
The term libertarian paternalism, or soft paternalism, was coined by behavioral economist Richard Thaler and legal scholar Cass Sunstein in a 2003 article in the American Economic Review. The idea was further articulated in their book, Nudge. Simply put, it's the idea that even highly competent, well-informed people fail to make choices in their best interest — and that it's okay for private and public institutions to step in and nudge them in the right direction without eliminating freedom of choice, or liberty.
Paternalism ≠ Coercion
It was an effort to get economists, many of whom are political libertarians, to rethink paternalism — which is, let's face it, a pejorative amongst libertarians. Paternalism, by its very definition, is analogous to the way a parent treats a child — like telling them they have to wear bike helmets, refrain from drinking sugary Big Gulps, and to stay away from marijuana. But this anti-paternalist bias, say Thaler and Sunstein, is based on a false assumption and a pair of misconceptions.
The false assumption is the belief that people always, or at least most of the time, make choices that are in their best interest. It's fairly obvious to even the most idealistic among us that this is far from true — we knowingly and willingly engage in poor health habits, we're lazy, irrational, and we often ignore responsibilities or tasks that would better serve our interests and those of the larger community, like saving money for our retirement or agreeing to donate our organs after death.